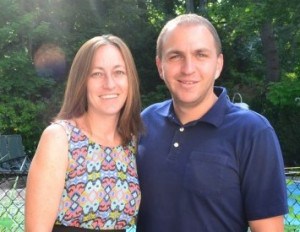 Hello, we're Brad and Laura Barrett and we want to thank you for visiting RichmondSavers.com!
We're a normal family who learned to maximize credit card bonuses to earn over 1,000,000 points and travel to Disney World and Bermuda and we want to teach you how to take your own luxury vacation to wherever your dreams might take you!
Our Process
We focus on airline and hotel reward programs that are easy to use so you won't deal with 'blackout dates' or spend hours trying to book flights. Travel rewards can seem impossibly complex at first and we saw too many people missing out on amazing vacations because they got overwhelmed and frustrated trying to figure it out on their own.
We bridge the gap and make travel rewards accessible for regular people like us through our FREE Travel Rewards Coaching program.
Get Started
Our goal is to make this the easiest way to get up to speed on travel rewards miles & points, so if you want to travel the world for nearly free with credit card rewards points, sign up TODAY and we'll get you moving with a personalized plan for your travel goals: