Travel Smarter:  Learn To Travel The World For Pennies
Imagine this:
You and your family are on an unforgettable vacation at Walt Disney World.
You stay at the beautiful Disney Swan Hotel – just a few minutes walk to Epcot. You have access to swimming pools, transportation between parks, and extra "Magic Hours" – a special time when parks are only available to guests of Disney resorts.
This is a family vacation you will all be talking about years from now. And the best part?
Your vacation is completely FREE!
Sound too good to be true? It's not. And we'd like to help you enjoy a free luxury vacation just like we have for hundreds of other people.
"If it's all about frugality for you, try RichmondSavers.com, courtesy of a husband and wife team of C.P.A.s in Virginia, which focuses more closely on how to save big. Their step-by-step guide to a free family trip to Disney World is a good test of whether miles mania is right for you." – The New York Times: Tips for Travel Savings in 2014
Your Dream Vacation Starts Here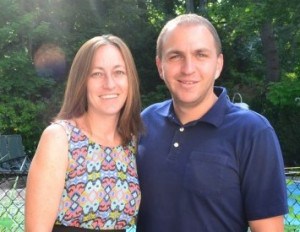 Hello, we're Brad and Laura Barrett.
We're a normal family who learned to maximize credit card bonuses to earn over 1,000,000 points and travel to Disney World and Bermuda and we want to teach you how to take your own luxury vacation to wherever your dreams might take you!
We focus on airline and hotel reward programs that are easy to use so you won't deal with 'blackout dates' or spend hours trying to book flights. Travel rewards can seem impossibly complex at first and we saw too many people missing out on amazing vacations because they got overwhelmed by the complexity of the process.
We bridge the gap and make travel rewards accessible for regular people like us through our FREE Travel Rewards Coaching Program.
How Does The Free Travel Rewards Coaching Program Work?
Travel rewards are amazing. What's not to like about points that allow a family to travel to Disney World and Bermuda for pennies? We're big fans.
We also know how difficult it can be to get started with travel rewards; it can be complicated, confusing and overwhelming.
That's why we offer FREE one-on-one coaching to help get you started maximizing credit card sign-up bonuses to travel the world using nothing but rewards points! This coaching opportunity includes:
A one-on-one introductory consultation via phone or Skype
This 30 minute consultation will help you get a clear picture of how travel rewards work … and get you excited about using them to enjoy a free luxury vacation!
Have a question about how to leverage points for travel, the best time to book a vacation, or something else? An answer is just an email away!
Instant access to the 40+ videos in our Travel Rewards Video Training Series
You can access this online video training series to get step-by-step instructions on exactly how to benefit most from this travel rewards concept.
A personalized travel rewards strategy
Your situation is unique. That's why we'll work with you to create a personalized travel rewards strategy that best fits your family's needs!
PLUS, we'll reveal rewards "sweet spots" and how to avoid dreaded blackout dates so you can actually book your trip using rewards points!
There are absolutely no gimmicks or strings attached to this consultation. You won't be asked to pay even a single dollar in exchange for our time and knowledge.
This is your completely risk free opportunity to discover how to use travel rewards to book your dream vacation for free!
All you need to do is click the yellow button below to get started.