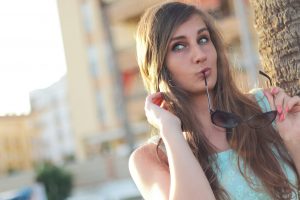 The Capital One Venture Rewards Credit Card offers great ways to earn and redeem miles. You earn two miles per dollar on all purchases and can earn a sweet "early spending bonus" when first opening the card. With this card, it's easy to quickly gather a nice stash of miles to redeem for your travel purchases, and you can redeem them for any amount!
I'm going to show you 10 ways you might use these miles as a strategic supplement (not for your big purchases like flights and hotels).
Capital One Venture Miles Redemption
You can redeem your miles by booking travel through Capital One's site or by using their purchase eraser tool. When I had this card, I always used the purchase eraser tool to redeem my miles. Here's a really quick look at how it's done on their website.
You'll see the list of redemption options (more than likely you will want to redeem travel), and then you'll be prompted to pick recent travel expenses (you can redeem qualifying expenses within the last 90 days.
As you can see in the screenshot above, you'll be directed toward your qualifying expenses. And then by redeeming miles for those expenses, you effectively "erase" them. It's super cool and super easy to do.
One quick note: You can redeem miles for travel purchases of any value, but if you're redeeming for a partial credit of a charge, you'll need a minimum of 2,500 miles. Miles redeemed for travel are valued at a penny per mile.
Uber or Taxis
Travelling once you arrive at your destination isn't free, but it's something many of us forget about in our planning. Thankfully, the Capital One Venture card allows you to redeem your miles for these purchases using their purchase eraser tool. This is a great option if you have lots of small taxi/Uber rides on your trip.
Trains and Bus Fares
If Uber or a taxi isn't cost effective, you can take a bus or train while travelling at your destination. Both categories count as travel when using the purchase eraser tool.
Car Rentals
Sometimes renting a car simply makes more sense when you arrive at your destination. While car rentals can exceed $100, you can usually find cheaper options. Sometimes you'll get them for under $30! Use your Capital One Venture card to avoid paying out of pocket by redeeming your miles for these charges.
Limousines
Want to travel in style? While limousines are one of the more expensive modes of transportation, you can use your Capital One Venture miles to offset these purchases, too.
Checked Baggage or Other Airline Fees
Purchases made at airlines qualify as travel when using the purchase eraser tool. As long as checked baggage and other airline fees are run through the airline, you should be able to use your miles to keep your vacation costs down.
Hotel Food
If you pay for your hotel in advance, you can still purchase food at on-site restaurants and charge it to your room. When you check out, pay with your Capital One Venture card. As long as the charge codes as a hotel purchase, you can use your Capital One Venture miles to pay for your hotel food at a penny per mile value.
Cheap Hotels
Not all hotels cost more than $100 per night. If you're taking a road trip, you can save money, and rewards, by staying in cheaper hotels while driving to your destination. It's an even sweeter deal if you find one with a free breakfast.
If you do stop at one of these cheaper hotels, make sure to use your Capital One Venture card then use miles to get a statement credit to keep your vacation costs as low as possible.
Cruise Spending
Booking a cruise may cost you hundreds or thousands of dollars. However, once you get on board, you don't have to spend a dime if you don't want to. My wife and I usually end up making some small purchases here or there, but many times our final bill has been less than $100. Using your Capital One Venture card would allow you to redeem miles to pay for these expenses rather than paying out of pocket.
Gift Cards
Gift cards, while not an ideal redemption option, can give you the same value as redeeming for travel. If you know where you'll be spending money before your trip, you can get some gift cards for non-travel purchases to help offset those costs. You do need a minimum of 2,500 miles to get a gift card.
Cash Back
One of the worst ways to redeem your Capital One Venture miles is for cash back or a statement credit for non-travel charges. You'll only earn half a penny per mile redeemed using this method and need 5,000 miles for a $25 statement credit. Unless you have absolutely no other options or you're in a financial bind, skip this option.
Using two Capital One Venture cards (one for each spouse) gives you a good shot at getting a vacation for close to free. You'll be able to cover those large purchases that we all think about (like hotels or air fare), but also cover taxi fares and all the other odds and ends.
Interested in the Capital One Venture card? Click below to get started:

Richmond Savers has partnered with CardRatings for our coverage of credit card products. Richmond Savers and CardRatings may receive a commission from card issuers.