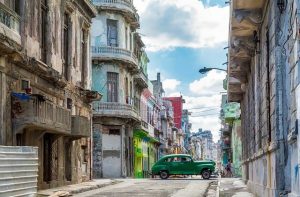 I recently took a weeklong trip to Cuba, and it was incredible. I found it to be a wonderfully charming place full of gracious people, interesting history and culture, and delicious food! It's also a beautiful backdrop, full of vibrant colors and landscapes.
AND, it's a fairly cheap place to visit, making it a great option for the traveller who wants to save money while taking an engaging trip into a new, and historically elusive, culture.
Since it's a relatively new thing for Americans to travel to Cuba, here are a few tips that will be helpful for first-timers. And speaking of first-timers, my trip to Cuba was actually my first time traveling internationally. So, I imagine that some of these tips are applicable to many countries, but I'll try to focus on Cuba-specific points as much as possible. You should know that I spent 95 percent of my time in Havana, so this guide is Havana-focused. But, I'm already planning to go back and explore more of the country!
My Top 25 Tips
Without further adieu, here are my top tips for traveling to Cuba.
1. It is "hackable." You can visit Cuba for nearly free with credit card rewards pretty easily (the exception is spending money once you're there, due to Cuba not accepting US credit cards). First, flights there are really cheap AND Havana is serviced by quite a few airlines. One of the best ways to go might just be Jet Blue, using the JetBlue Plus Card. When I checked for a Monday-Friday trip in May, Jet Blue had a deal at just $12,800 points plus about $72 in taxes and fees.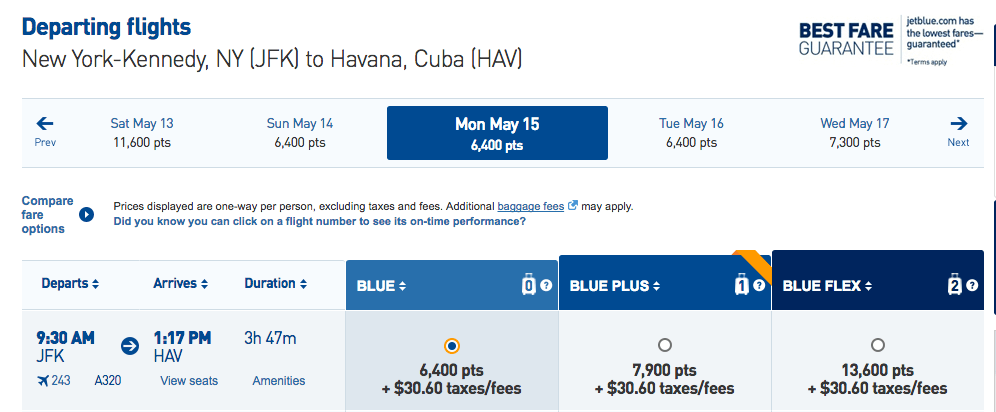 Southwest also has some great prices, though their flights to Cuba are currently more limited, and finding availability outside of direct flights from Ft. Lauderdale and Tampa is currently difficult on the Southwest website.
2. Use airbnb. The second reason Cuba can be a cheap trip has to do with cheap living accommodations. I'm referring specifically to airbnb, because hotels are actually quite pricey. You could use a travel credit, but you'll stretch that much further with airbnb, all while having a more authentic experience. This would be a good use of the the Capital One Venture Rewards Credit Card (see our review here) or the Chase Sapphire Reserve.
Here's a look at one such beautiful airbnb property, that runs about $90 per night. That looks like a lot of luxury for the price point, though you can certainly find something much cheaper (under $40) if you look.
3. You need a reason for visiting. "Tourism" is not an accepted reason for visiting Cuba from the US. Instead, you (theoretically) need to meet one of these 12 criteria:
family visits
official business of the U.S. government, foreign governments, and certain intergovernmental organizations
journalistic activity
professional research and professional meetings
educational activities
religious activities
public performances, clinics, workshops, athletic and other competitions, and exhibitions
support for the Cuban people
humanitarian projects
activities of private foundations or research or educational institutes
exportation, importation, or transmission of information or informational materials
certain authorized export transactions
As far as I can tell, the interpretation of these rules is extremely loose. For instance, I met Americans relaxing on the beach in Cuba, who had used "support for the Cuban people" as their reason for visiting. But before you plan your trip, you should research these rules in more detail and determine how your trip is best categorized. I went with an educational group (it's called The Cuba Fellowship, and I highly recommend it for college/graduate students), and was covered without question.
4. You will likely buy your visa at the airport. Having never purchased a visa before, I thought this was interesting. Your airline will sell the visa to you, most likely when you check in, and you will fill it out at the gate. You will keep half for your return trip. For most airlines, it seems the cost is $50. However, you should check with your airline to see the exact price, and check if it's cheaper to mail order in advance.
5. Understand the two-currency system. In Cuba, there are two currencies, the CUP and the CUC. A simple way to think of it is that tourists use CUC and locals use CUP. However, don't stop there. What you need to realize is that you can survive without any CUP, but some local, worthwhile establishments (mainly restaurants, street vendors, etc.) won't accept CUC. If you're the type of person who wants a more "authentic" experience, you will definitely end up needing some CUP at some point. See the point below about how to get them.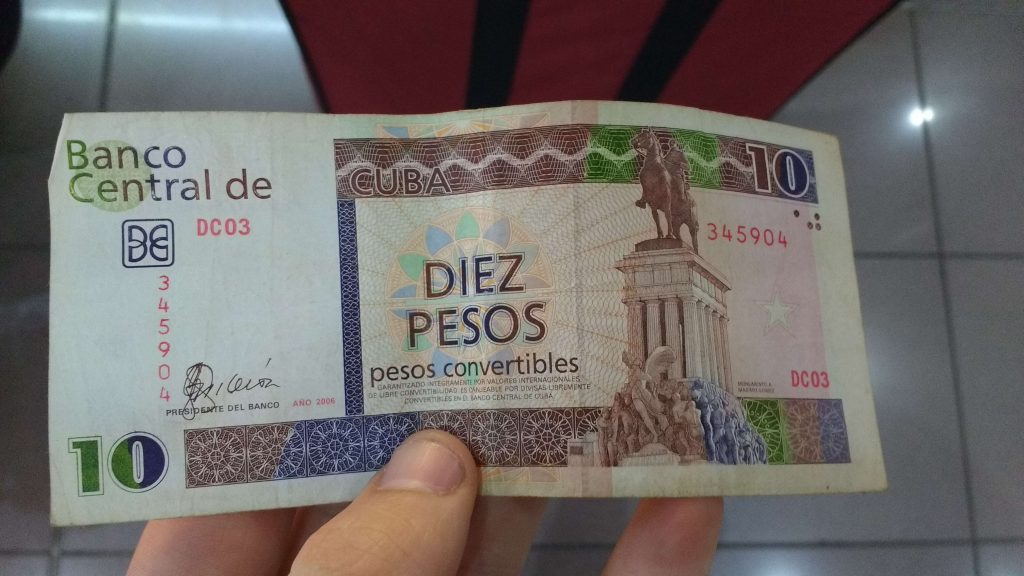 You should also know that 1 CUC is worth 25 CUP. And if you don't understand the system, it's very easy to overpay. As a simple example, our group once paid 1 CUC per person to ride a ferry that was supposed to cost 1 CUP per person. We essentially paid 25 times too much. This is partially due to the fact that both are considered "pesos," so you won't always know which type of peso is in question. You will definitely find places that accept both, but might list their prices in CUP. In that case, be prepared to double check their math.
6. Use the airport and other cadecas to get money. You'll likely need to exchange money right away at the airport for your cab or bus fare, and it's a good idea to go ahead and get enough to last for several days, if not your whole stay. Every time I saw a money exchange, the lines were very long. When you convert USD to CUC, you'll have to pay an effective 13 percent fee, which means you'll get 87 CUC in return for every 100 USD. I've heard mixed reviews as to whether you can get a better deal at a bank, but I think you'll actually get a very similar rate at the airport. Some people advise bringing Euros or Canadian dollars to Cuba to avoid the heavy fee, which may not be a bad idea, though you'll still lose a decent percentage so it may not be worth the hassle.
If you need CUP, there are reports that one of the two cadecas in the Havana airport has them, or you will need to do it in the city.
7. It pays to know locals in advance. Our group stayed in a house that was reserved from booking.com, and the house we stayed in was owned by a Cuban who spoke great English and communicated extensively with us. Through this connection, she put us in contact with some locals who exchanged money with us at a rate of 95 CUC for 100 USD. This was an amazing deal by comparison to the standard exchange rate. However, I don't know how realistic it will be for others to find this sort of opportunity. Only pursue something like this via an established connection with someone you trust.
8. You're going to be overcharged. Cuba is a combination of welcoming to tourists and protectionist. This is evident with the two-currency system, and will manifest itself when you pay for stuff. For example, the Museo de la Revolución, charges 8 CUC for foreigners and 8 CUP for locals. In other words, you'll pay 25 times the price for being a non-Cuban.
It's frustrating on the surface, but also humbling in some respects. When you arrive in Cuba, you probably will exchange more USD into CUC than many locals earn in a month, or maybe even a year. Your best bet is to cut costs where possible, and be strategic with your money. But try not to gripe too much about prices like the museum.
9. Always specify (and haggle) cab fare in advance. It's extremely common to get ripped off in cabs, but perhaps the best way to avoid it is to specify and agree upon a price up front. It's crazy how wildly different rates will be if you leave it up to the driver exclusively. We tried this, and had about a 10 dollar difference between two trips of the same distance.
You'll quickly catch on to what is a fair price, and the haggling is easy. The conversion goes something like this:
You: ¿Cinco pesos?
Cabbie: Diez.
You: ¿Siete?
Cabbie: OK.
10. It's very safe. Be smart obviously, but one of the best surprises in Havana is just how safe the city is. Even once you're a good bit away from the tourist center, it feels incredibly safe. We walked around late at night quite a bit and never had a single issue or felt at all uncomfortable.
11. You'll need wifi cards to use the Internet. Wifi in Cuba is government restricted, but that's not quite as bad as it sounds. You'll simply need to buy a wifi card and find a hotspot to get connected. These wifi cards are yet another fascinating example of the Cuban underground market. Ideally, you'd buy them from an official Etecsa center–that's the government-run telecommunications provider. But you'll also find them for sale at most hotels or from people in the street.
Most hotels seem to have routers, too, which is where you'll need to connect.
12. Understand the rules for exporting artwork. I bought a piece of art in Havana from a local, less-touristy gallery. And lots of folks take advantage of bringing home beautiful pieces, which are insanely affordable by American standards. However, it's important to get a receipt and, ideally, a certificate from the artist who sells you the painting. If you don't get this certificate, you will be charged at the airport, and this could cause some headache. For instance, they will likely charge between 5-10 CUC, but you may have spent all your CUC, and they may then ask for even more in USD. There have been reports online of people having their art held at customs, but this seems less likely.
13. Watch out for the common cigar "scam." Lots of folks want to bring home Cuban cigars, supposedly the finest in the world. One of the most common scams, which I encountered three times in one week, is to be approached by strangers offering to sell you cigars at a discount. They will usually start with something like "The factory workers are all off on holiday today, and are having a special sale out their house" or "Wow, you are very lucky to be in town during our cigar festival." If you get sucked in, you'll reportedly end up in someone's home, looking at a variety of cigars and being pushed to buy some. The problem is that you won't really be able to assess their quality. It's rumored that in many cases these are cigars that did not make final inspection at the factory. So in a sense, it may not be a bad deal (you're still getting a "Cuban" cigar, and at a discount), but it likely isn't worth the risk.
14. Go for a run along the water. One of my favorite things about traveling is finding running trails in new cities. Havana has a perfect "trail" of sorts.
A generously wide sidewalk runs parallel to the bay for what seemed to be a few miles. This is a beautiful spot for an early run, or a fun place to watch people fish and/or get sprayed with the occasional high waves.
15. Only drink bottled water. Like many places south of the border, it's recommended that you don't drink the water in Cuba. When you see bottled water for sale somewhere in Cuba, it's a good idea to stock up for a few days. It's not hard to find, but it's not everywhere. Many restaurants serve it, which is nice.
16. Try to find "local" food. There are a ton of restaurants in Havana, and it's a little disorienting to narrow them down, especially when you won't be online as often, using Google reviews, Yelp, and all our other American methods for find good food joints. There are a few upscale restaurants that cater to tourists and high-end locals, and then there are plenty run-of-the-mill tourist joints.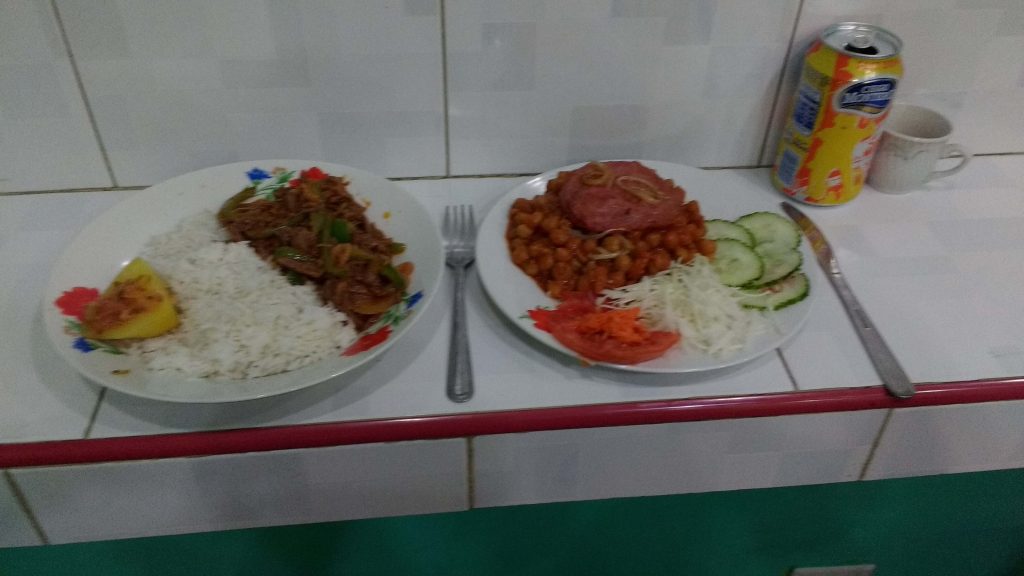 But your best bet, both in terms of authentic experience and price will be to find where the locals eat. You'll typically find menu items like bistec (steak), arroz con pollo (chicken and rice), tostones (plantains), and lots of black beans and rice. If you see this sort of stuff on the menu, then you're on the right track. Something else to look for is whether the restaurant takes CUP. That's a good sign that you're eating like a local.
17. The coffee is polarizing, but we can all agree it's strong. I'm a huge coffee buff and was excited to have "Cuban coffee." I'd summarize the experience as it's different, but it's strong. The staple is espresso (which is commonly referred to as "expresso" there) made in a stovetop percolator (like a Moka pot). It's obviously a small serving, but also very cheap. At some places it was only a couple CUP, which means you could get 10 for the equivalent of one USD.
18. Pack your toiletries. Make sure to pack all your toiletries. In Cuba, it's going to be difficult if not impossible to find the products you're used to. Also, bring some toilet paper with you. It's a smart idea to carry some with you throughout the day when you're away from your hotel/house/etc.
19. Turn cell data off immediately. Lots of people have reported getting overcharged by their cell phone company while in Cuba. Even if you have an international plan, you might want to make sure that Cuba is included (it probably isn't). Your best bet is likely to leave your phone in airplane mode so you won't get into trouble and incur fees.
20. Explore beyond Havana. Havana is a lot of fun, and you can certainly spend several days there without seeing all that it has to offer. But I would recommend getting out to see the countryside as well. I haven't done this personally, but I've heard that Viñales and Las Terrazas are both beautiful places for hiking, encountering nature, and getting a different glimpse into local culture than Havana can offer. Both are accessible by bus.

21. If you want souvenirs, go to the Mercado de Artesania. If you're like me and want to pick up a few odds and ends for family, this is the place to do it. The market is jam-packed with vendors, however you'll find that most of them are selling variations of the same products. There's not too much that struck me as particularly amazing, must-have items, though you will definitely come to appreciate the creativity and handiwork of the people. Most things are offered at generous price points, and much cheaper than at the airport, so it's worth a look.
22. Tipping isn't expected, but it sure is appreciated. Most of what I read before visiting said that tipping wasn't ubiquitous in Cuba, and that if you tip 10% is a good rule of thumb. What I found while there, was that most tourist-focused restaurants tack on the 10 percent to your bill by default. But regardless, tipping even a small amount is still welcomed. I had one humbling experience when I tipped a waiter one extra CUC. He shook my hand and thanked me in an amazingly grateful way, as if that sort of tip is extremely uncommon. My point is that it can't hurt to tip, especially since food is already so cheap, and it's a nice way to give back to the people.
23. You'll find private vs. government options. One common theme that runs throughout local culture in Cuba is the creative tension between government and privately-owned businesses. Apparently, the government used to own and operate all the restaurants, but now there are very few of these remaining in Havana. Similarly, some taxis are privately run, while others are owned by the government. With this in mind, you'll likely strike up some interesting conversations with locals and find a variety of opinions about the role of government. It's pretty fascinating. And if you want to try one of the government restaurants (just to say you did it), your best bet may be Sloppy Joe's.
24. Avoid eye contact with musicians and other performers. There's lots of street music in Havana, and lots of folks trying to make a buck by singing for you even if you didn't ask for it. And not just singing, there's also drawing caricatures, handing out crafts, etc.
Is it charming? Maybe just a little bit, but I couldn't shake my American perspective that it was more annoying than anything. No one likes being shamed into giving money for something they didn't ask for, so it's better to be aware of your surroundings and try to avoid these situations altogether (though going through with it once or twice can be fun).
25. Take a beach day. Getting to the beach from Havana isn't too difficult. We went to Playa del Este, which was about 25 minutes away. Cabs will probably be between 15-20 each way, but for a group it's not terrible.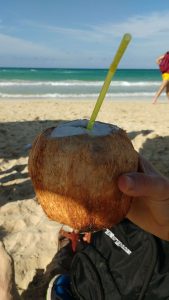 Chair rentals, umbrellas, food and drinks were all pretty cheap once we got there, making it a very affordable side trip. There were also all-inclusive resorts on site, though they are supposedly very pricey.
It's Worth the Trip!
Cuba is definitely worth it. If you go, I'm sure you'll find it to be a fun and enlightening adventure. And, I hope these tips will help you plan your trip!
Richmond Savers has partnered with CardRatings for our coverage of credit card products. Richmond Savers and CardRatings may receive a commission from card issuers.