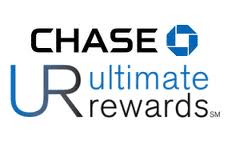 When you're just getting started with travel rewards miles and points, it is pretty easy to earn points through credit card signup bonuses.   But once you've racked up a hundred thousand points, what exactly can you do with them?
Today, we're going to take a look at seven of our favorite ways you can spend 100,000 Chase Ultimate Rewards (UR) points.  We like to focus on Chase Ultimate Rewards because they have very flexible redemption options with 10 different transfer partners (United, Hyatt, Southwest and British Airways among the favorites).
Before we get into the seven options, here's a video from Brad's Travel Miles 101 course (it's entirely free, so click here to join!) that shows you how to transfer Chase UR points, which you need to know to take full advantage of your UR points.
1) How About Some Cash?
Most points programs allow you to redeem for cash back but they are often at horrid redemption rates.  Chase is one of the only banks that lets you redeem for 1 cent per point.  So that 100,000 points you have could actually be worth $1,000 in cold hard cash!
You can direct deposit this cash into your bank account or redeem it for a statement credit to reduce your credit card bill.  Although there are definitely better ways to redeem your points, you can't really argue with $1,000 tax free, can you?
2) $1,250 in Travel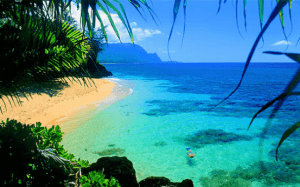 One of the cool things about Chase UR is that in addition to the cash back option, you can also redeem points through their travel portal.  When you go this route and book a flight, hotel or rental car you will actually a receive a 20% discount on your redemption.  So a $1,250 plane ticket would only cost you 100,000 points.
You can usually get better redemption rates by transferring directly to an airline or hotel but going through the portal has its benefits too.  You'll get points for your purchase and you're able to compare prices among a much wider variety of options.
3) Fly All Over The US (And Now North America) With Southwest

One of Chase's most popular transfer partners is Southwest Airlines.  I fly a lot of short (sub 3 hour) domestic flights and in my book, there is no better airline than Southwest for these types of routes (and now Mexico and the Caribbean).  You can transfer points from Chase to Southwest instantly and there are no black-out dates, restrictions or anything like that.  And when you book with points, the cancellation and re-booking rules are extremely flexible and entirely free.
If my travel isn't set yet, I'll often book multiple flights with Southwest and cancel whichever ones I don't end up using.  The points go instantly right back into my account and I usually get around 1.5 cents per point when flying with Southwest.  So your 100,000 points would get you over $1,500 in refundable airfare with Southwest.  That's a whole lotta flying!
4) Spoil Yourself At a Hyatt

I've traveled a lot over the past couple years and nearly all of my stays have been paid for using points.  I've stayed at all the major brands domestically and internationally but one in particular keeps me coming back: Hyatt.
Hyatt is another top hotel transfer partner of Chase UR and in the past I've gotten some pretty amazing redemption rates with them.  Just last year, I was able to transfer some of my Chase UR points to Hyatt for a stay at the Grand Hyatt Kauai.  Rooms were going for just over $329/night but I was able to pay only 22,000 points per night.  And since I had Hyatt Gold status at the time, they upgraded us to an ocean view suite for our entire stay (that room was over $1,000/night!).
5) Short Hauls On British Airways

British Airways is notorious for imposing high taxes and fuel surcharge fees on international flights when you use their miles (called Avios), so ironically you do not want to use them on round-trips to Europe in most cases.  That said, there are many redemptions within the US and the Americas where using British Airways miles will be the best way to book on American Airlines and Alaska Airlines flights.
Since BA's award chart is distance based, you pay based on the distance of that actual flight instead of a region-to-region chart that is common with nearly all other airlines.  So certain routes that cost a standard amount using let's say American Airlines miles may fall right into BA's sweet spots.  Brad talked about that at length in his video on using only 9,000 British Airways Avios for round-trip flights.
One of those sweet spots that I love to take advantage of is flights from the West Coast to Hawaii.  You can book a round trip flight from the West Coast to Hawaii on one of BA's partner airlines (American or Alaska) for just 25,000 miles RT.  That means a family of 4 can travel to Hawaii for just 100,000 Chase UR.
6) How About A Flight Or Two To Europe On United?
United is one of my favorite airlines for travel to Europe since round-trip Saver awards start at 60,000 points and if you book ahead of time, there is often a ton of availability on United flights or many of their Star Alliance partners.  Brad talked about using United miles to fly to Europe in this video and how to get a 'free stopover' on international trips in this video.
Chase UR points can be transferred instantly at a 1:1 ratio to United, so if you're looking for long distance flights this is probably your best bet.  On the last United flight that we priced out, we were able to get around 2.5 cents per point on a flight from LA to Frankfurt during the fall.  That was over $2,500 in value out of 100,000 points!
7) Travel By Train
(UPDATED:  Amtrak is no longer a transfer partner of Ultimate Rewards) The last transfer option that I'm going to mention is probably one you may have never thought of using: Amtrak.  Amtrak actually has a very generous zone-based redemption map where the country is basically split into 3 vertical groups.  So you could actually get a ride from LA to Seattle for the same number of points as it would cost you to go from LA to San Francisco.
For many in the northeast, Amtrak is a convenient way to travel when flying isn't practical; one-way tickets in the northeast corridor (Virginia all the way to Maine!) are only 4,000 Amtrak points.
There are also a number of "specialty routes" that only cost 1,500 Amtrak points for a one-way redemption.  Per Amtrak, "Special Routes include the following: Blue Water; Capitol Corridor; Carl Sandburg; Cascades; Downeaster; Heartland Flyer; Hiawatha Service; Hoosier State; Illini; Illinois Zephyr; Lincoln Service; Missouri River Runner; Pacific Surfliner; Pere Marquette; Piedmont; Saluki; San Joaquin; Wolverine Service."
Average point redemptions on Amtrak are often in the 2-4 cent per point range so 100,000 points can take you pretty far: literally and figuratively.
About the Author:
Harry Campbell is a 28 year old retired aerospace engineer and full time blogger. He runs a blog for Uber/Lyft drivers over at
The Rideshare Guy
but has been passionate about travel since an early age. Harry loves to write about using miles and points to travel and over the past 5 years he's racked up over 2.5 million points!
Richmond Savers has partnered with CardRatings for our coverage of credit card products. Richmond Savers and CardRatings may receive a commission from card issuers.