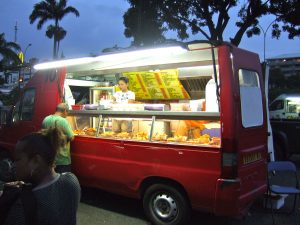 The absolute best credit card reward signup bonus right now is offered on a business credit card. This means that if you haven't given much thought to business cards, you should start now. Maybe you have a business but haven't acquired one of these cards yet, or maybe you aren't sure if your side hustle counts as a business. The good news is that it almost certainly does. We will dig into the details in this post, so hopefully you can start earning bonuses like the Chase Business Ink, which is worth over $800 in cash.
Even things like selling makeup or LuLaRoe count as businesses. If you have a side hustle, it's a business.
Unfortunately, some people think you need a full-blown corporation in order to apply for small business credit cards, leaving a wealth of rewards on the table. But actually, your business doesn't need to be elaborate, and you don't even need an EIN (Employer Identification Number). Here's what you need to know if you're interested in getting a small business credit card.
Why Would You Want a Small Business Credit Card?
If you're a rewards junkie that's never ventured into the small business credit card space, you could be pleasantly surprised by their offerings. Business credit cards often offer different bonus cash back categories that suit the needs of businesses, such as Internet and cellphone expenses, along with office supply stores. If you make purchases in these categories often, you could earn substantially more rewards than with personal credit cards.
Having a business card can also make it much simpler to keep your personal and business expenses separate. And, if you have employees you can issue them their own cards.
And lastly, they have incredible signup bonuses. We list two of our favorites at the bottom of the post.
What Types of Businesses Can Get a Small Business Credit Card?
Any small business can apply for a small business credit card. This includes sole proprietorships. Of course, issuers don't approve everyone, but they want to help solve your business's credit needs because it can be very profitable. Typically the amount of credit they give a small business is related to how much revenue the business generates. So a truly "small" business might not get rejected; it will just start with a small credit limit.
You might be surprised to find out you already have a business in the eyes of a credit card company or the IRS. If you engage in any type of for-profit activity outside of your job, chances are you have a business. The key is you must either make a profit or aim to make a profit in order to have a business in the eyes of the IRS. That means your small landscaping or ebay-selling income should be reported to the IRS, but would also qualify you for a small business credit card. Even things like selling makeup or LuLaRoe count as businesses. If you have a side hustle, it's a business.
A business can take many forms, but the most common are sole proprietorships, S-corporations, C-corporations, limited liability companies (LLCs) and partnerships. Any of these can apply for small business credit cards. Every type of business, except a sole proprietorship, will have its own unique tax identification number or employer identification number. Sole proprietorships can have these, too, but they aren't required to. Most sole proprietors just use their Social Security number instead.
When you're applying for a small business credit card, use your business's tax identification number if it has one, or your Social Security number if your business doesn't. In most cases, you'll have to supply your personal information as well, including your Social Security number. Unless you run a major business with its own credit, the bank will almost always require you to personally guarantee the business's debt which means if the business can't pay the credit card bill, the issuer can go after your personal assets to satisfy the debt. This is why your personal Social Security number is often required on applications.
How Much Does My Business Need to Be Making to Get a Small Business Credit Card?
How much income your business needs to earn to qualify for a credit card will depend on the card issuer. However, credit card issuers are looking for new small business customers all the time and want your business to remain loyal to them as your business grows. If they get in at the beginning of the business, they hope you'll continue using their card as you grow, growing the credit card company's profits at the same time. For that reason, some credit card companies will issue you a small business credit card before your business even gets off the ground. Of course, without business income to back the credit card, the issuer will look into your personal income and credit score heavily in order to determine if you're a good risk.
There have been some data points online recently that some card issuers want to see businesses with $1,000 or more in annual revenue. First, you have to realize this is not a hard rule that we know of, and different banks will have different requirements. Also, even if it does become a hard rule, many small businesses earn at least $1,000 over the course of a full year.
Be Sure to Follow the Rules
When you're applying for a small business credit card, it's important to be transparent. If you don't really have anything that could qualify for a small business, you shouldn't apply for the card. You'd be immediately violating the agreement you sign when you apply for the card which means the issuer could shut down your account immediately.
The biggest gray area with business cards is whether you can put personal expenses on them. Many cards include terms that say the card should only be used for business purchases, not personal purchases. In reality, many people do mix business and personal spending on their small business credit cards every day. And also in reality, this is a very complicated issue. If you are a home-based business who puts your Internet costs on a business card…that seems totally reasonable. But, you are really only supposed to deduct a pro-rated portion of that expense as a "business expense" when you file taxes. The remainder is a personal expense. See where this can get complicated?
Just be careful and reasonable here, and of course follow the card's terms.
Richmond Savers has partnered with CardRatings for our coverage of credit card products. Richmond Savers and CardRatings may receive a commission from card issuers.