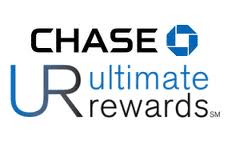 Our absolute favorite travel rewards points are Chase Ultimate Rewards points. They are extremely flexible since you can transfer them to 10 different travel partners including some of our favorites like: United, Hyatt, Southwest and British Airways.
Recently a travel coaching member emailed me and said, "I have 50,000 Ultimate Rewards. What does that equate to approximately in travel? Is there an easy way to understand how that conversion of rewards to $$$ works?"
This is such a common question, as these transferable points can be rather confusing with all the possibilities; here's what I responded:
"There is no simple way to say it is worth an exact amount for many of the partners, but for some mental accounting you could say that for Southwest redemptions it is 70 points to the dollar, so 50,000/70 = $714.
So if you want to look at it this way, $714 on Southwest is the absolute least the 50,000 Ultimate Rewards should be worth to you."
Here is a quick look at the potential value of some other transfer options.
United Airlines
It costs 25,000 United miles for Saver Level award tickets to fly round-trip anywhere in the continental United States, so the 50,000 transferred UR points would be worth two round-trip flights in the continental US. Depending on where you are traveling to and from and how much the flights cost, this could be worth anywhere from approximately $500 to $1,000.
For another example, 40,000 United miles would get you round-trip to "northern South America", including an additional 'free stopover' (basically an extra flight to another location on your trip).  That could easily be worth over $1,000 right there!
Hyatt Hotels

Hyatt charges 5,000 points per night for their Category 1 hotels, so you could get 10 nights for 50,000 points.
If you assume these Category 1 hotels are somewhere around $100 per night then 10 nights would be worth $1,000.
If you wanted to stay at a luxury Category 6 hotel like we did at the Andaz 5th Avenue in New York City, at a rate of 25,000 points per night you could get two nights for your 50,000 UR points. This hotel normally costs somewhere around $500 per night, so this would be approximately a $1,000 redemption.
British Airways

These redemption values get more complex, but I'll give you some real-world examples we've personally used:
It is important to point out that using British Airways miles is actually one of the best ways to fly American Airlines, US Airways and Alaska Airlines in and around the United States. Here's our article on maximizing British Airways Avios points.
It only costs 4,500 British Airways Avios points to fly one-way anywhere under 650 miles in actual distance. We often fly from Richmond, VA to New York City, and since this is under 650 miles, it costs 4,500 Avios one-way or 9,000 Avios total round-trip.
This flight almost always costs at least $400, so we could take 5 round-trip flights for 45,000 Ultimate Rewards points transferred to British Airways. This would be a $2,000 redemption!
When we flew from New York City to Bermuda, it cost 15,000 Avios round-trip. You could get 3 of these $450 flights for 45,000 Avios, so the redemption value would be at least $1,350.
13 Chase Ultimate Rewards Transfer Partners
For the sake of simplicity I only focused on our top four transfer partners above to give you an understanding of the potential value, but here's the full list of 13 current transfer partners:
Aer Lingus AerClub
British Airways Avios
Flying Blue AIR FRANCE KLM
Iberia Plus
JetBlue TrueBlue
Singapore Airlines Krisflyer
Southwest Rapid Rewards
United MileagePlus
Virgin Atlantic Flying Club
IHG Rewards Club
Marriott Rewards
The Ritz-Carlton Rewards
World of Hyatt
Conclusion
Chase Ultimate Rewards points are extremely valuable because of their 13 different transfer partners and the flexibility all those options allows you.
While we couldn't go through every single transfer partner or option in one article, I hope it gave you a solid understanding of the potential value of your Chase Ultimate Rewards points.
We personally have found great value transferring the points to Hyatt, Southwest, United and British Airways, and we love how easy it is to transfer these points instantly exactly when you need them.
Richmond Savers has partnered with CardRatings for our coverage of credit card products. Richmond Savers and CardRatings may receive a commission from card issuers.