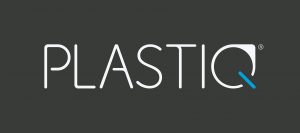 Homeownership is expensive, so if you're like me you actively look for ways to make it more affordable. Doing so will make maintenance and other upgrade costs more feasible and help you achieve financial independence more quickly. You may already be getting a tax break from your interest payments, depending on where you are in the midst of your repayment and if itemizing makes sense, but either way you can drive up the savings if you use a credit card and earn rewards. I know what you're thinking: "But, you can't pay your mortgage with a credit card!"
While that is historically true, it's no longer the case thanks to a service called Plastiq that can process this payment for you with minimal fees. Plastiq says that "Any business can be paid through Plastiq, even if they don't accept cards." This presents a real opportunity to leverage your mortgage payment for serious savings in the form of credit card rewards. Combined with the mortgage interest deduction you may already be taking, the savings can be significant.
Note, these calculations were made when the referenced cards had particular bonuses and annual fee info which have all since changed or are no longer available.
Our Hypothetical Scenario
Some of the math below references the tax deduction, but even if you don't itemize keep reading. Total savings in both cases is listed at the bottom. Let's say you have a mortgage payment of $1,300 and paid an average of $800 per month in interest on your home in a single tax year, so $9,600 total in interest over the year. For the tax deduction, that would mean a maximum savings of $2,400 at the 25 percent tax bracket, and here's a full list of 2016 brackets, showing maximum savings with $9,600 in interest:
| Tax Rate | Max. Tax Savings |
| --- | --- |
| 10% | $960 |
| 15% | $1,440 |
| 25% | $2,400 |
| 28% | $2,688 |
| 33% | $3,168 |
| 35% | $3,360 |
| 39.60% | $3,801.6 |
But what if you also earned rewards on each dollar you spent on interest? That would give you "stacked" savings, and would be easy to do if you were working toward minimum spend for a signup bonus each time you paid your mortgage through Plastiq.
There are many credit cards that offer significant bonuses that can be redeemed for cash back. In this post, though, I'll assume the use of a few particular cards that offer some of the best current cash-back bonuses (at the time of publishing — these cards may no longer exist or have different bonuses now) and whose offer details are pretty similar.  Those cards are the Capital One Spark Cash for Business, Capital One Venture Rewards Credit Card, Barclaycard Arrival Plus® World Elite Mastercard®. In the math below, I'll assume that you use one of these card each quarter for a whole year, using your mortgage to meet the minimum spend on each.
One important thing to remember is that the cash value I'm assuming for the Barclaycard and Venture Rewards card is for travel redemption. If you would spend that money on travel anyway, then this is effectively cash back.
Total Spending and Savings
I won't go into all the cards' specific details on spend requirements, but for simplicity's sake I'll average the spend requirements and bonuses, so we can stick with a quarterly plan. Doing that, these cards will require a total spend of $15,500 to earn the bonuses (an average of $3,875 per quarter), and the bonuses will be worth $1,938 in cash back. After the Plastiq fees, the bonuses are still worth an impressive $1,550!
Each quarter, you would put $2,400 worth of interest on each one and $3,900 total from your housing expenses. That's enough to cover the "average" spend requirement, though in two quarters you would need a little supplementary spend to reach the bonus (depends on the card you're working on). And you'd end up earning an average of $484.5 in cash back each quarter, minus 2.5 percent of $3,900 in Plastiq fees ($97.5), for a grand total of $387 each quarter in cash-back earnings.
Now, if we want to get technical, we can determine what proportion of that cash back was earned specifically by the interest payments. This makes the thought experiment a bit more interesting, in my opinion. We'd need to know the exact payments each month for this to be perfect, but we can still come close using the $2,400 average quarterly interest. Since $2,400 is 61.5 percent of $3,900 it's fair to say that it earned 61.5 percent of the cash back, which is equal to $238 per quarter and $952.02 per year. That makes for a total tax savings of $3,352.02 directly from your mortgage interest at the 25 percent tax bracket! And a total savings of $3,950 when you take the tax deduction and pay your mortgage with a credit card according to this plan.
And even if you don't take the tax deduction, you're still earning a whopping $2 in tax-free income by paying for your mortgage, and just a few other expenses, through Plastiq with this plan. Now, I know there's room for debate about whether cash back is the best use for the points you earn, but that's another topic for another day…
A Simplified Method
There's also a much more simplified method for earning points via Plastiq and your mortgage, though the savings will be significantly less. Rather than working toward minimum spend, you could use a flat-rate, everyday card such as the Discover It Miles. This card earns a baseline of 1.5 percent back, but then those earnings are doubled (matched) at the end of your first year of card ownership (1.5 x 2). (Plus, you can earn this for two years if you have a spouse and stagger). This is higher than Plastiq's standard 2.5 percent fee. And Plastiq now accepts Discover as payment (effective November 2016).
If you paid your mortgage for a year using Plastiq ($15,600), you would incur $390 in fees (2.5%). However, you would earn a total of $468 in cash back or travel rewards via the Discover card. This essentially means that there's a pretty easy way to save $78 per year on your mortgage! Plastiq also occasionally offers promo rates, so if you can jump on one of those opportunities, you'll save even more.
Have you tried Plastiq? If so what did you think?
Richmond Savers has partnered with CardRatings for our coverage of credit card products. Richmond Savers and CardRatings may receive a commission from card issuers.