Open the #1 Travel Credit Card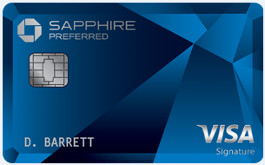 The
Chase Sapphire Preferred
is hands down our favorite credit card. The points are super valuable and flexible, with
13 transfer partners
. Earn a 50,000 point bonus when you spend $4,000 in the first three months. $95 annual fee is waived the first year. INCREDIBLE deal!
Recently, the bonus on the Marriott Rewards® Premier Plus Credit Card was changed. While on the surface it may look like a small change, in reality it can have a big impact on your travel plans, especially if you are planning a trip to Disney World with points.
What Changed
The offer essentially changed from giving you points as a bonus to giving you two free night certificates. However, the night certificates are limited to properties whose redemption value is 35,000 points or less. Here's the old and new language.
Old offer: Receive 75,000 points after spending $3,000 in the first three months. $95 annual fee applies.
New offer: Receive two free night certificates, each valued up to 35,000 points, after spending $3,000 in the first three months.
It's pretty clear that this is a downgraded offer. Under the old offer, you could have stayed TEN nights at a Category 1 property (7,500-point redemption). Now, you'd only earn two nights. That's just one example. It also is bad news for folks wanting to stay at more luxurious properties. For instance, the Disney Swan and Dolphin are category 6 hotels valued at 50,000 points per night. You used to earn effectively 1.5 nights at those properties on the card, now you earn zero.
But fear not–there is an alternative.
The Alternative: Starwood Preferred Guest Credit Card from American Express
This card should probably be the preferred alternative (at least for now) for most folks. Here's the deal with this card:
Welcome Offer: Earn 75,000 points when you spend $3,000 in the first three months. Earn 2x points on all purchases, which means you will have a minimum of 81,000 points after meeting the $3,000 spend.
Annual Fee: $95 annual fee is waived the first year.
This is effectively the old Marriott card offer but even sweeter WITHOUT the annual fee.
You May Need to Supplement
The SPG is a great card–and there is a business version too for stocking up more points. But it still may not be enough for your travel goals. If that's the case, your best bet will be to supplement the points with Ultimate Rewards, which you can transfer. If you are just getting started with Ultimate Rewards, then you'll likely want to consider the Chase Sapphire Preferred.
Combining these strategies should make up for the decline in the value of Marriott offer. And keep in mind the Marriott card certainly CAN still be a useful part of your portfolio, but its uses are more limited now than they were before.
One last thing, be sure to check out the 2019 Marriott Redemption chart. They will be introducing peak and off-peak pricing, and you will want to factor that into your plans.