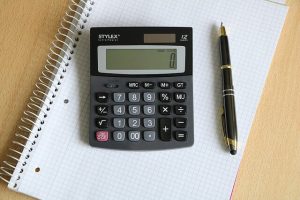 Two things we love here at Richmond Savers are saving money (including on taxes) and optimizing credit card rewards. It turns out there is some great crossover between these two goals that allows you to maximize tax deductions and essentially stack tax savings with rewards, for even bigger savings come April.
This post will touch on the basics, but it's part of a series of posts. So you may want to read the others for additional info. Here are links to the three supplementary articles:
Inherent Tax Advantages
Credit card rewards themselves are, in a sense, tax advantaged because they aren't included as income on your tax return. Even in the case of cash-back rewards, they are considered "discounts" and thus aren't taxable. So when you are able to earn those rewards on spending that is also tax free, the upside can be significant. In this post, we'll take a look at some simple ways you can put this idea into practice.
Note: this post is meant to be a general summary of a few methods, but some of the details can become elaborate. The other posts in this series (which are linked to throughout this article) will go deeper into the math behind the strategies.
Paying Your Mortgage through Plastiq
If you're taking advantage of the mortgage interest deduction, then you're already reducing your taxable income. But you can save even more if you earn credit card rewards as a result of paying your mortgage through Plastiq. Plastiq charges fees for its service, so it's commonly used with cards where you are meeting a minimum spend requirement to earn a large signup bonus. However, if you take advantage of a promotional rate, Plastiq can still help you save extra on a card which would earn you a flat 2-3 percent.
In one hypothetical example, we showed how to save $3,950 in one year using Plastiq and the mortgage interest deduction.
Paying Student Loans with Plastiq
Using the logic above, you can do the same thing with student loan interest. The only catch is that there is a maximum of $2,500 that you can deduct, and an income limit for who can qualify. Still, this is a good opportunity for some additional savings.
Paying for Childcare and Using the Childcare Credit and/or an FSA
Childcare is a burdensome expense for many people, but tax benefits via the Childcare Tax Credit or a qualifying FSA often help. What helps even more, though, is using credit card rewards either with signup bonuses or high percentage ongoing earnings (such as 3 percent cash back). In our example, we showed how to save $2,538 on childcare using the Child and Dependent Care Tax Credit and cash-back rewards.
Healthcare costs with an HSA
Using an HSA is often a great way to make medical costs more manageable. Like with an FSA, you can pay for expenses with your credit card(s) to earn points and then reimburse yourself from the account. In our example, we showed how to save $2,678 with an HSA and credit card rewards.
Business Expenses
If you have a small business (even if it's REALLY small), then you might be able to use tax and credit card strategies to save money and make your business more profitable. Because some credit cards offer really aggressive savings on business expenses (such as 5 percent back at office supply stores on the Ink Business Cash℠ Credit Card), there can be a "triple dip" effect here.
Charitable Contributions
If you want to give to a good cause, then why not earn even more funds from the transaction, so that you can give more later? Not all charities will accept credit cards, and you might want to make sure credit cards is one of their preferred donation methods and won't incur significant fees.
But even the fees they incur can likely easily be offset by what you'll earn. The most recent data I could find from the National Center for Charitable Statistics showed that in 2011 "the average charitable deduction per [tax] return was $1,201." At the 25 percent tax bracket, you'll save $300.25 at that donation amount. If you earn a high flat percentage back, such as with the Discover It Miles (3% the first year), you'll save an additional ~$36. Or, if you used this donation to meet a minimum spend, you could save much more.
Bottom Line
As you can see, credit card rewards and taxes are interwoven. If you plan carefully and think about the tax implications of your spending behavior, chances are you can be more calculated with your rewards. This will allow you to make and/or save more money, and as we've shown this will give you the ability to be even more giving with your money as your finances grow.
Richmond Savers has partnered with CardRatings for our coverage of credit card products. Richmond Savers and CardRatings may receive a commission from card issuers.