One of the questions we get asked most often is: "Our family is going on a cruise and we want to save money using credit card rewards points.  Can you help?"
Cruises are a popular vacation option for many families, but unfortunately there are no cruise-specific credit cards with significant signup bonuses worth getting (in my opinion).
But never fear, because there are ways to save big on your family cruise with credit card rewards points!
Fixed Value Travel Rewards Cards to the Rescue
The most flexible of all travel rewards credit cards are known as the "fixed value" credit cards where you use these cards to pay for your travel expense and then you log into your card account after the fact to redeem your "miles" for a statement credit reducing your credit card bill.
It could not be easier to do this and cruises are considered travel expenses on these cards. Right now, by far the best fixed value card is the Capital One Venture Rewards Credit Card.
How It Works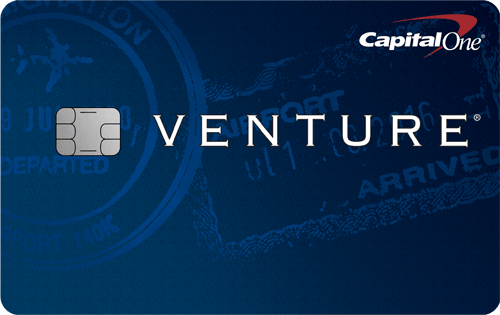 The Capital One Venture signup current offer is 75,000 bonus miles when you spend $4,000 on purchases in the first 3 months after you open the account. There is a $95 annual fee. The bonus is worth $750 of free, flexible travel.. These miles are INCREDIBLY easy to use, as I explain below…
Other Card Perks
Let's talk more about why this card is so easy-to-use and great for certain types of travel:
You simply "erase" travel expenses you've already made by redeeming miles in your online account.
This generic "travel" redemption gives you lots of flexibility and allows for using points in situations where you wouldn't be able to otherwise.
No minimum redemption. You can redeem for a $5 Uber ride if you want to.
You can partially redeem expenses. (Example: redeem $100 from a $200 hotel stay). There is a minimum for partial redemptions of $25 (2,500 miles).
As you can see, there are lots of great perks here. Again, this is great for beginners, but it's equally great for anyone whose plans involve general travel (like a CRUISE!!!) that can't be redeemed with other point programs. For now, this is absolutely the top fixed-value card.
You would simply use this credit card to pay for your cruise and nobody would know that you are using "miles" to save money.  Just find the best deal you can on your cruise, book it and pay for it with this card. Then once you've reached your minimum spending requirement and earned your bonus miles you just log into your credit card account, and redeem them against that travel expense which will reduce your credit card bill.
Simple as can be.
Other Tips
Your travel expense can even be part of your original minimum spending requirement, so a family cruise will likely get you most or all of the way to the spending requirement to trigger your bonus.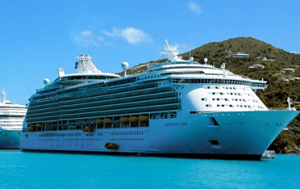 You have up to 90 days after the purchase to redeem your miles back against the travel expense, so that gives you time to accumulate even more points.
Keep in mind that each adult can open up a credit card in their name and SSN to further increase the savings.  You would need to split the travel expenses across the two credit cards, but that shouldn't be a problem since you likely will pay for your cruise in installments and you'll also have a bill for your on-board purchases.
Richmond Savers has partnered with CardRatings for our coverage of credit card products. Richmond Savers and CardRatings may receive a commission from card issuers.