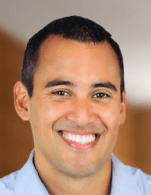 "Brad knows his stuff when it comes to travel rewards. Prior to talking with him my wife and I knew nothing about how to use our credit cards to capitalize on reward points. Not even 6 months later, we've already booked our first vacation to Jamaica and our flights were completely free. Woo-hoo! We know this is the first of many trips that we'll be able to take using our points and we owe it all to him."
---
"My wife has dreamed of going to France ever since she was a young girl. After I had spent 20+ hours researching the maze that international travel rewards can be, I stumbled upon Brad's website, RichmondSavers.com.
At first, I thought that free travel rewards coaching was too good to be true. But after I did some due diligence on Brad's site, I figured it was worth reaching out to him. He responded to my inquiry almost immediately, and within a couple days we were on the phone. He came into our call with a ready-made plan to get us to Europe.
Within hours after our phone call, I had our trip to Europe booked. I don't think our trip would have materialized without Brad's expert advice. And the best part? He asked for nothing in return.
Brad was kind and generous with his time and knowledge. I heartily recommend him as an immensely valuable resource for travel rewards."
— Mike E., Minneapolis, MN
---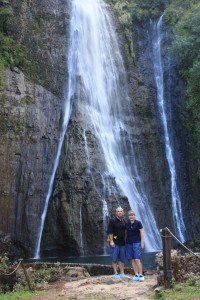 "I wanted to write and say THANK YOU! We made it to Hawaii and back. We flew United to Honolulu and then caught a connector to Kauai. We spent most of our time in Kauai and loved it. We can't thank you enough for your advice on how to fly for nearly free with the points.
We also were able to stay for free with Marriott points in Kauai and Hilton point in Honolulu.
My husband was amazed that we could do the point flight and stays. We did splurge on a helicopter ride and a brunch at the St Regis in Princeville which was absolutely beautiful.
Thanks so much for helping us out–we would have never been able to afford to go without your help.
— Rhonda H.
---
"My husband is a cancer survivor, and so we started making our "bucket list" trips—the big ones like seeing Mount Everest, Machu Picchu, the Holy Land, Australia/New Zealand, and Fiji—but not sure how we'd do it on our meager budget.
Then I saw a New York Times article that talked about the Richmond Savers and how they had gone to Disney for free using points and miles. Brad's free travel coaching is real! I emailed him with our longshot list, not knowing how we were going to make these far-flung vacations happen. But Brad responded immediately with an email and then a call—with as much enthusiasm as we have!
He's been available every time I have a question, and has us going in the right direction. It won't be long before we cross off dream trip #1, thanks to Brad's free coaching!"
— Heather C., Atlanta, GA
---
"With Brad's help my wife and I have earned hundreds of thousands of miles (and cash back as well!) over the last few months. Having Brad as a resource has been nothing short of incredible in our quest to travel cheaply.
With so much information out there, it's easy to get overwhelmed, but being able to email Brad and get a quick response on things we were unsure of gave us the confidence to get started, which is the biggest thing.
I've recommended his site, and coaching, to several friends and family members, and will continue to do so in the future. Thanks Brad!"
— Joe O., Las Vegas, NV
---
I found RichmondSavers.com originally through an article in the New York Times; the directions were clear, easy to follow and made getting our four free round trip tickets from Boston to Dublin a breeze. I would not have figured out all the little "tricks" on my own but the website gave exact directions and provided links. All the hard work was already done and we even managed to book our tickets for the summer during peak travel season (although it did require booking a year in advance). It was well worth the wait and my family had a trip of a lifetime! Thanks so much Richmond Savers.
— Jen Bowers
---
"It's that easy?" That's the exact question that came to mind after a quick 15-minute phone conversation with Brad. It was absolutely amazing–and just a little bit unbelievable–to me that it really could be that easy. And the realization that my credit score wasn't going to be affected adversely and that it wouldn't cost me an exorbitant amount in hidden fees was simply the icing on the cake.
To be completely honest, I had a hard time believing it at first. However, as the conversation continued and Brad walked me through the entire process, the simplicity of being able to earn more than $400 by simply signing up for a credit card and purchasing our 10th year anniversary trip became apparent. "Is it really that easy?" I'm here to tell you that it is!
— Eric Pangburn
---
"I have been amazed at Brad's willingness to quickly respond to emails, sit on the phone answering questions and take the time to walk me through the steps of how to transfer rewards, such as, from British Airways to American.
He helped me find the best reward for airline flights and simply has been accessible to someone who he does not know and who has a lot of questions! It is not often you come across people who have such a passion to help people without necessarily receiving financial reward. I sincerely appreciate Brad's efforts to help me reach my dream vacation goals and wish him much continued success."
— Lori L., Ft. Lauderdale, FL
---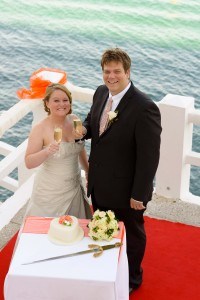 "My fiancé and I contacted Brad at RichmondSavers.com to help us utilize points for a trip overseas.  At first, I admit I was skeptical; I found it hard to believe that we could pay for our plane tickets simply by charging to a credit card instead of our usual debit cards for our monthly expenses. Our "Points Coach" Brad was patient and reassuring, as we both asked him lots of questions to verify our understanding of the strategy. We finally each decided on a Chase Sapphire Preferred paired with a United Mileage Plus card to earn enough points for 2 tickets to Europe.
You can imagine my surprise when we met the spending minimums for all the cards 2 months ahead of schedule! Brad walked us through all the necessary steps to transfer all the points into one single account for flight booking.
Liz and I are so grateful to Brad for sharing this financial strategy with us; my only regret is that we didn't start doing this years ago!"
— Toby S., Richmond, VA
---
"At the end of last year, I realized that I needed to take three trips in 2014, two of them as a family of four. Not being a very good vacation planner, I panicked over how to a) plan everything and b) pay for it. I came upon my answers when I found Richmondsavers.com.
Brad coached me several times, guiding me on everything from credit cards sign-ups to the reward programs that I should focus on to accomplish my goals to the value of airlines I never thought useful. Through his mentoring, I was able to plan all of the trips, securing the needed free airline flights and free hotel nights with points to spare. Thank you Brad for all of your help – it would have never happened without you."
— David S., Peoria, IL
---
"I kept reading about travel rewards cards, and I wanted to jump on the bandwagon. Not knowing where to start, I found Brad and his travel rewards coaching program, which was recommended by a fellow money blogger.
Brad was great. He walked me through the process, asked me some questions about the vacation I wanted to take, and then recommended a course of action. We chatted over the phone, too, and he's checked back in with me periodically to see how my vacation planning is going. It's going great! So far, I've earned enough points for a couple of free flights–my boyfriend and I plan to use this next year sometime.
What I liked most about his program is there zero pressure and Brad is very upfront about his affiliate program links. I got to know him as a colleague, and I actually wanted to open my card through his links–why not help out a friend while I'm helping myself out?
Thanks for the guidance, Brad!"
---
"I am naturally skeptical of "too good to be true" deals so I was hesitant when I first heard Brad and Laura talk about "travel rewards". Knowing that we've never had credit card trouble, my wife and I signed up for the Hyatt Card that was recommended by them. After $75 for the annual fee and $2,000 spent over three months — money we would've spent anyways — we found ourselves with two free nights at a Hyatt anywhere in the world.
Still a bit skeptical, I called Hyatt and they effortlessly helped me book one night in the Park Hyatt Paris. I couldn't believe we stayed free at a room that cost over $700/night in the middle of one of the most beautiful cities in the world. Most recently we stayed at the beautiful Hyatt in Carmel, with a full ocean view and a fireplace in our room, again for free because of the card and Brad and Laura. We're now signed up for the British Airways card and awaiting our free flights. Thanks Brad and Laura for the great tips!"
— Steven B., Berkeley, CA
---
"Brad at Richmond Savers has been an invaluable resource to guide me towards traveling affordably. I can honestly say that he's making our family's trip to Latin America a possibility years earlier than I thought it would happen. Brad is a real person — I know this because he took the time to call me and answer my questions over the phone — whose passion for cutting through the overwhelming yellow and red tape of travel programs is a welcome find in the scores of travel blogs that promise help but often end up as just another pushy sales ploy.
 In a couple of emails, Brad explained in a simple fashion how credit card users can win the travel rewards game that so often seems set up to game us. On top of that, Richmond Savers is well written in a plain language style that is easy to digest. I'm entertained and educated and that's what has made me a loyal follower and proselytizer."
— Mike M., Seattle, WA
---
"With Brad's help, I was able to book a three week trip from Virginia to Argentina. As a single, home-owning teacher, I never thought such a trip would be possible. With Brad's expertise, I was able to make this dream trip a reality.
With the rewards from these cards, my flight was only $70 in unavoidable taxes and fees, my hotels/ hostels were entirely free, and my bus travel within Argentina was also free! Additionally, with his help, I have also booked trips to Denver, Colorado and to New York City using points. He has been nothing but helpful — answering each and every one of my questions, promptly responding to my emails, and giving advice as to which cards I should apply for next. I can't wait to have him help me plan my trip to Spain and Asia next Summer!"
— Scott B., Chesterfield, VA
---
"Brad has made my most recent travel dreams come true. By advising me which credit cards to apply for and using them for regular expenses (and paying off monthly!) I have been able to travel to my son's wedding cheaply, pay for hotel and car rental and even attend the bridal shower across the country!
Brad promptly answers emails, makes suggestions on which cards to apply for, and is even available for consultations on the phone if needed. In today's world it's hard to believe that someone is so nice,caring and willing to take the time to patiently explain the process for redeeming and maximizing miles/points.
Because of Brad's knowledge and expertise, my travel dreams are a lot closer to becoming a reality. I highly recommend him to anyone who is willing to listen. Thank you Brad for making what was once wishful thinking an achievable goal – with your help and guidance!
— Lola L., Atlanta, GA
---
"Mr. 1500 and I had hundreds of thousands of points that we couldn't figure out how to use. I knew Brad had read all the fine print, so I asked him if he could help me out.
He showed me the video he created for transferring Chase Ultimate Rewards and after watching it one time, I was able to transfer all the points I needed to get 4 free stays at the Hyatt in San Francisco. While I am sure I could have eventually figured it out, it would most assuredly have taken me many many hours, and I didn't really want to spend the time.
Watch these quick videos and you can save yourself hours, too. Brad is so helpful! Thanks Brad!!!"
— Mrs. 1500 from 1500 Days
---
"I was introduced to Brad through a mutual friend, who said that Brad was the travel rewards guru. Brad has proven himself exceptionally knowledgable, helpful and transparent about which travel rewards would be the best for some upcoming travel that I was planning. The best part is his coaching on how to most effectively redeem the reward points once you earn them so you can maximize the benefits in real terms."
— Aaron T., Washington DC
---
"Brad's RichmondSavers has changed our lives! He helped introduce us to the complicated but lucrative world of travel points and even throws in some travel agenting! His personalized approach makes all the difference and we are so excited to take our first FREE ski trip this Christmas thanks to his wisdom.
— Karin W., McLean, VA
---
"From the moment I contacted Brad, he has been easy to contact, quick to respond, and helpful beyond words. This is a great "hobby", that is more like a job, and it can be hard to navigate and find your way around, especially when you are new to the game. There are lots of resources out there, many blogs and people to follow, but Brad has been the only one who has offered such a personal experience, thru email, phone calls, and any question I have. I am so grateful for his help, and hope to be able to pay it forward as I learn my way 🙂 "
— Tonya Cozart, Lamesa, TX
---
"Brad was immensely helpful in planning our European vacation, both in finding the best cards to apply for (even if they were not through is site) and in getting me most out of those points via stopovers. He's quick to respond and incredibly knowledgeable. I tell everyone who will listen about how to travel hack, and always refer them to Brad. He's a gem."
---
"Brad's one-on-one coaching has been extremely helpful, especially for someone like me who is new to the travel rewards process. Brad even took the time to speak with me over the phone to make sure I understood the exact steps that I need to take to get a practically free luxury vacation to Bermuda. I can't say enough good things about Brad's travel coaching!"
---
"I read about Richmond Savers in a New York Times article and was thrilled to have a chance to speak with Brad and learn how to maximize credit card points to fit my travel needs. He was very professional, easy to talk to, knowledgeable, and sincere. There were no gimmicks, he really is passionate about points! I really appreciated how he followed up with me via email to clarify his recommendations for me as well as check in periodically to let me know about specific opportunities that would work well for my travels. I highly recommend him (and already have several times) to anyone who is interested in learning more about credit card points and travel."
–Kari C., Washington, DC
---