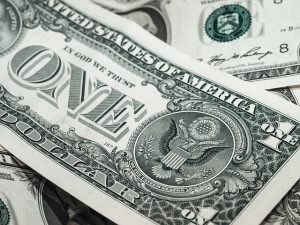 If you're thinking about adding a general cash back credit card to your portfolio, I have some good news for you. There's a card offering a very generous level of earnings on every purchase you make in the first year with no minimum or maximum, no gimmicks and no fees.
That card is the Discover it® Miles – Unlimited 1.5x Rewards Card. As you can tell, Discover markets this as a travel rewards card ("Miles") and not a traditional cash back card, but I'm going to explain how it currently offers the best cash back deal on the market for your everyday spending.
I've actually never had a Discover card before, but as soon as I heard about this deal, I applied immediately. This is the perfect card to pair with the big players in your wallet for a well-balanced points strategy.
Basic Info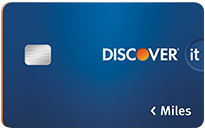 The Discover it® Miles – Unlimited 1.5x Rewards Card earns 1.5 percent rewards, but during the first year of card membership Discover matches the earnings. This means that at the end of the year, you will have earned 1.5 percent, but Discover will essentially double it (1.5 x 2). So if you've spent $10,000 for the year, you'll earn a baseline of 15,000 miles (worth $150). But at the end of the year, this will be matched for a total of 30,000 miles (worth $300). As I'll explain in a second, this is the best cash back deal you'll find right now.
There is no annual fee for the card, but you'll still have access to Discover's awesome customer service and get a free FICO score on your statements, which is always a nice perk.
I want to focus on the cash back aspects of the card in this post, but the travel perks are worth mentioning too. Not only can you redeem points as cash back, but you can redeem them for any travel spending (including taxi fares). Not only that, but you can redeem for as little as one mile — do you don't have to save up forever to actually use them! That sort of flexibility is rare (and a great perk). You'll also get $30 free to spend on airplane wifi, and let's be honest, we hate paying for that. You can read more about the travel perks here.
What is really unusual for a travel rewards card is that Discover offers you full value if you'd rather redeem for cash back than statement credits against a travel expense.  So that's why we're so excited about its "cash back" potential, even though Discover isn't considering it a cash back card.
How it Compares to Other Cash Back Cards
There simply isn't another credit card that makes general cash back earning this easy, at least during the first year. You'll find cards like the Fidelity® Rewards Visa Signature® Card (previously our favorite card for everyday spending) or the Citi Doublecash that earn 2 percent, but take a look at the difference in savings over a one-year period, assuming $1,000 per month spend:
| Card Name | Cash Back Earned in First Year |
| --- | --- |
| Zerocard | $120 |
| Fidelity Rewards Visa | $240 |
| Discover It Miles | $360 |
At the end of the first year, you will have earned $360 with the Discover it® Miles – Unlimited 1.5x Rewards Card, but only $240 with the Fidelity card. If you have a spouse, and the deal remains the same you can even earn two years of this benefit by staggering your applications.
You also may have heard of the Zerocard, which has been a buzz topic recently. It's through a new credit card startup and offers up to 3 percent cash back. It won't even be out until next year, but there's one really big catch. The 3 percent cash back requires a $100,000 spend. There's actually only a 1 percent bonus until you spend more than $25,000. Let that sink in for a second… this new fancy card is requiring a $100,000 spend to earn 3 percent cash back, but Discover is making effectively the same offer without any minimum. That's proof that Discover is offering a great deal here.
Best Way to Use the Card
There's an ideal way to use this credit card, though it will depend slightly on what other cards you have. Basically if you aren't working on a minimum spend for a credit card signup bonus and you don't have a better category bonus on another card, then use the Discover card.
Here's a quick example. If I wasn't working on a minimum spend and I went to the grocery store, I probably wouldn't use the Discover card, because I have a different card that earns 6 percent back at grocery stores. But if I went from the grocery store to get my oil changed, I would absolutely use the Discover card there. I don't have a card that earns a bonus on car repairs, and the 1.5 percent back (multiplied by 2 to account for the match) is by far the best I can do.
Bottom Line
So the bottom line is that you probably want a solid cash back credit card in your portfolio, and you'll want the card that offers the highest percentage back. Right now, that's the Discover it® Miles – Unlimited 1.5x Rewards Card card, and with no fees or gimmicks the decision is easy. You can extend the life of the card by staggering with your spouse (if applicable) and you can always switch back to a 2 percent cash back card when your first year is up. You'll still retain the yearly wifi credit, which makes the card a keeper.
Richmond Savers has partnered with CardRatings for our coverage of credit card products. Richmond Savers and CardRatings may receive a commission from card issuers.