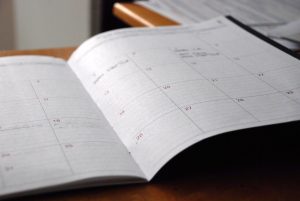 We are a few days into the fourth quarter of 2017, and if you haven't already, now is a good time to think about credit card deals for the holiday season.
Of course, we're all for frugal holidays, but we're also for being intentional and strategic when you do spend money. Spending on gifts is a great time to focus on category bonuses. After all, who wouldn't want to get 10% back on purchases from Amazon? But there are also a few increased signup bonuses to tell you about. We'll keep this one brief, and just give you a quick rundown with everything you need to know.
Best Category Bonuses:
5-10% Cashback at Amazon and Target Discover it® – Cashback Match™
As you know, we are big fans of the Discover It Miles, because you earn 1.5 percent on everything, which gets matched after the first year of card ownership. Not a bad way to save 3 percent on everything you buy with the card for a year.
But Discover also has some great products with rotating category bonuses and a match for the first year. The Discover it® – Cashback Match™ is currently earning 5 percent back at Target and Amazon until the end of the quarter. Normally, that wouldn't be a huge deal since you can earn the same amount with the Target Red Card or an Amazon card. But if you open a new Discover account, you will have saved 10 percent after the match.
6% Cashback at Grocery Stores
The Blue Cash Preferred® Card from American Express is a personal favorite that's particularly helpful during the holidays (and note there's an increased signup bonus, below). If your family is like most, you'll make quite a few trips to the grocery store for last-minute holiday goodies. Saving six percent on every grocery trip is a nice gift to yourself.
Click here to learn more or Read our full review
Increased Sign Up Bonuses
Amex has stepped up with some really big, increased offers this month on three popular products:
Amex Delta Offers Increased to 60k
These cards (The Gold Delta SkyMiles® Credit Card from American Express and the business version) are super handy for flying Delta, and they've just been increased. The bonus is often around 30,000, but for now you can earn 50,000 bonus miles when you spend $2,000 in the first three months. Then, you can earn an additional 10,000 bonus miles when you spend another $1,000 in the first six months This offer expires Nov. 8, 2017.
Since this gives you a chance to double the normal offer, it's a very good deal. Definitely worth pursuing if Delta miles fit into your upcoming travel plans.
Increase on SPG Business Card
For a limited time, you can earn 25,000 bonus Starpoints® when you spend $6,000 in the first three months on the Starwood Preferred Guest® Business Credit Card from American Express. Then, if you spend another $4,000 in the first six months, you'll earn an additional 10,000 Starpoints® (offer ends Nov. 1, 2017).
We love Starwood, and the points are very versatile. They are a big part of the Disney Guide, and can be stretched for many nights in places like Italy. This business version of the card might be a good way to add some points to your arsenal.
$200 with the American Express Blue Cash Preferred
Saving six percent on groceries is awesome, like I said above, but if you open a new Blue Cash Preferred account you can take advantage of an increased signup bonus. For a limited-time earn $200 cash back when you spend $1,000 in the first three months.
This makes a great deal even sweeter. There is an annual fee ($95) but the bonus effectively means that the card is fee-free for two years, while you rack up other savings. If you're comparing this card to the free version (Everyday), you'll find that the break even point on the fee is $61 per week on groceries.