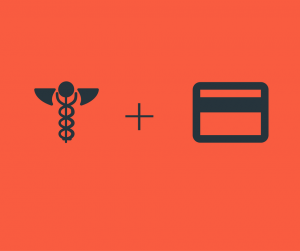 Medical expenses can be incredibly frustrating. After all, most of us spend thousands of dollars on insurance each year, but we still have to pay a significant portion of the costs for medicine, operations, tests and screenings, and other care. And for major operations, like unexpected surgery or the birth of a child, the costs can be astronomical.
But I have some good news. Paying for large medical expenses with a credit card to earn a signup bonus can make your medical bills more manageable by saving you a TON of money in the form of travel rewards or cash-back redemptions. That might sound crazy, but trust me that's it's totally legitimate and easier than you might think.
To explain how, here is some commentary from one of our readers who, with his wife, recently used credit card rewards during their pregnancy:
First, let me give one important qualification: You should only use this method if you are financially responsible and organized AND you can comfortably pay the bill in full. Let me reiterate the most important point–only do this if you have the funds in your bank account to pay the bill in full.
How it Works
Ok, so here's the idea: you'll use your medical bill(s) as the opportunity to meet promotional spending requirements on one or more credit cards. The "promotional spending requirement" is usually something like "Spend $3,000 in the first three months." Once you meet it, you'll be given points. Depending on the type of credit card (and your goals), you can redeem the points for travel, cash back, or other redemptions. If your medical bills are expensive (my wife and I paid approximately $6,000 during our pregnancy), the savings here can be significant. You may be able to meet two or more promotional requirements, especially if you throw some of your routine spending into the mix.
An example
Let's assume that you're facing a $6,000 medical expense, like we were, and that you have the cash to pay it off in full.
First, you'll want to identify the two credit cards best suited for the task and most in line with your goals. Then, it's just a matter of spending the money on the appropriate card(s). For us, this included prescriptions, lab work, and payments to the hospital directly.
Example
We're using a hypothetical here, based on previous credit card offers. Let's imagine two cards, each requiring a $3,000 minimum spend to earn the bonus, and let's assume the total bonus value (adding the bonuses for both cards) is $1,178.
Sticking to our example, if you meet the requirements (put all $6,000 on the cards–$3K on each) you will earn $1,178 worth of rewards. When subtracted from our expense of $6,000, that brings you down to $4,822, for a savings of 19.63 percent. Seriously, can you imagine if your doctor walked in and said, "Hey, how about a 20 percent discount?" That's basically what's happening here!
Some Caveats and Additional Thoughts
Hopefully you're intrigued by this method and willing to give it a try, because it really can save you big. But there are a few other strategies you should use and general ideas you should be aware of.
What about Everyday Medical Expenses?
If you have general ongoing medical expenses rather than something like a big operation (think: checkups, general appointments, and prescriptions), then you can still earn rewards. You might want to use a different strategy that maximizes the cash back you get on these small purchases. A good card to have on hand is the Discover it® Miles – Unlimited 1.5x Rewards Card. As the name suggests, the card earns 1.5 percent, but during the first year Discover will match your earnings. This means that you'll earn an effective three percent back in the form of miles which can also be redeemed as cash back at the same rate.
Drive a Hard Bargain
Medical billing is complicated, and it's easy to fall into complacency and not challenge the costs. This is true for anyone, especially after a big operation, but it's even more true if you are getting points back from the transaction. Psychologically, if you get points back it will be tempting to pay less attention to your bill. Don't do that. Instead, you should balance two goals: paying the lowest price possible and using credit cards for whatever you do have to spend.
There are many ways you can lower your medical bills. During our pregnancy, my wife was given a test that we were led to believe was a minor expense with our insurance. So when the $800 bill came due for that one test alone, we fought it. First we fought the doctor, then the insurance, and then the lab company. As it turns out, they were willing to take about $150 off of our bill if we paid in full instead of in a payment plan. We took that deal in a heartbeat.
Aside from making lump sum arrangements for a discount, you should know the fair price for various services. There are many resources for this, but perhaps the best is the Healthcare Bluebook, so start there and you can use it as a negotiating baseline with your provider.
Avoid Long-Term payment Plans when Possible
As I hinted to above, many providers will offer a long-term payment plan, often with little or no interest. That's great, but not relevant to what we're trying to accomplish here. Since the credit card promotional periods only last a few months, you need to meet the spending requirement quickly. So opt to pay early rather than getting involved in a long-term plan.
Use an HSA if Possible
If you have a Health Savings Account (HSA), you can and should use it to stack your savings. We'll have another post on this particular strategy very soon.
Richmond Savers has partnered with CardRatings for our coverage of credit card products. Richmond Savers and CardRatings may receive a commission from card issuers.