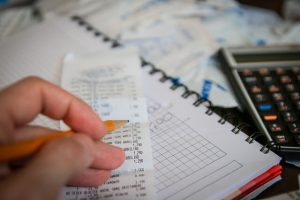 Every year around tax time you'll hear folks asking, "What's the best credit card to use for paying taxes?" Well actually, first you'll hear all the moaning and groaning about having to pay taxes at all (understandable), and then you'll hear this question. After all, if you're going to owe why not make a little money back? Turns out that there is a great card for this: The Discover it® Miles – Unlimited 1.5x Rewards Card. There are a few caveats and considerations, but this is the card with the most savings potential in one year. Let's take a closer look.
Convenience Fees
When you pay federal taxes with a credit card, you're going to be subject to fees. If you pay through a processor that's listed on the IRS website, you'll encounter fees ranging from 1.87% to 2%. Obviously, you'd want the lowest fees, which means as of now you'd choose Pay1040.com.
Keep in mind that if you use a tax prep software, like TurboTax, you may pay even more. The most recent fee charged for payments via TurboTax was 2.49%. However, I've read conflicting information in the Intuit AnswerXchange platform as to why this is.
Luckily, there appears to be a creative workaround. You can enter in TurboTax that you are paying by check. But then you can go right into the IRS payment portal and pay by card instead. This ensures that you get the best rate (currently 1.87 percent) even when using software.
Also, I should mention that this process works the same for quarterly taxes. You would simply head to Pay1040.com and submit the payment.
Earning Money Back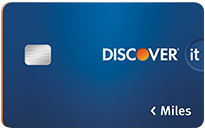 So you're going to lose 1.87 percent right up front, but that also means that you'll make money if you use any card that earns more than 1.87 percent back. Luckily, there's a card that does just that in your first year of card membership.
The Discover it® Miles – Unlimited 1.5x Rewards Card will earn points at 1.5 percent as the name suggests. But at the end of the first year, Discover will match your earnings. This means that the card effectively earns 3 percent. Here's the even sweeter part. Though the card has "miles" in its name, you can redeem them at one cent per point for cash!
An Example
Let's say you owe a big tax bill of $10,000. Maybe you're self-employed and this covers the whole year. If you paid from your bank account, you'd make $0 on the transaction. If you paid with a credit card that earned a measly 1% cash back, you'd lose $87. But if you used the Discover it® Miles during your first year of having the card you'd make $113 ($300 minus $187). Of course, you wouldn't reap the reward until the end of the year when Discover matches, but it's still a win.
An Alternative
One other idea is to meet minimum spending requirements on new cards with your tax bill. That's not a bad idea in some cases, particularly if you're working on a very large bonus. But if you pay quarterly taxes, it would be a hassle and make planning difficult. Even if you're not self-employed, there's more planning and number-crunching required.
Using The Discover it® Miles – Unlimited 1.5x Rewards Card is a very simplified approach. You can only do it once (or twice if your spouse opens the card too), so it's probably worth a shot, right?
Richmond Savers has partnered with CardRatings for our coverage of credit card products. Richmond Savers and CardRatings may receive a commission from card issuers.