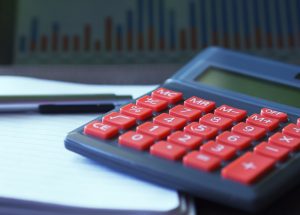 Insurance is a fact of life. It's definitely possible to over-insure yourself in a way that isn't frugal or smart, but it makes sense for most people to have at least a few insurance products. But here's the thing, insurance companies want to make money from you in any way they can, and the more products you carry the more money they make.
That's why major insurance companies are starting to get into the credit card space. They figure that if you are paying your premiums, it might make sense to offer you a branded card that comes along with some other perks. It's a decent idea in theory, and certainly a good marketing tactic, but right now the deals likely aren't worth it for many folks. Let's take a closer look at three insurance credit cards (just to be clear, the cards are backed by banks, not the actual insurance company).
State Farm Rewards Visa Credit Card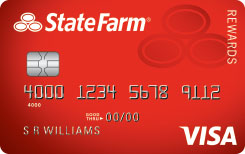 The State Farm Rewards Visa credit card is your typical rewards credit card with an uncommon bonus rewards category. The card offers rewards in the form of State Farm Loyalty Rewards points. You earn 3 points for each dollar spent on insurance premium payments, up to $4,000 per year. You earn just 1 point per dollar spent on all other purchases. While the rewards on insurance premiums are nice, you can do much better elsewhere if you're looking for a rewards credit card for everyday spending.
According to State Farm, you can redeem points "for gift cards at popular retailers, e-certificates, catalog merchandise, travel, and eligible State Farm products." On the one hand, that makes the card even less valuable than something like the Discover It Miles, which allows cash back redemptions. But on the other hand, there is some potential benefit to the State Farm system, because you can earn up to a 50% premium on your rewards for redemptions made for State Farm products.
There's one major caveat, though. You have to spend quite a bit on the card to earn the top redemption bonus tier. See:
0 to 24,999 points — No bonus
25,000 – 49,999 points — 25% bonus
50,000 – 99,999 points — 35% bonus
More than 99,999 points — 50% bonus
It would take most people years, probably decades, to earn this many points when paying insurance premiums alone on the card. And given the low, one percent, earnings on non-premium purchases you wouldn't want to use the card for anything else. So long story short, the card isn't a bad way to save 3 percent on insurance premiums, but the redemption options are limited. And if you thought that you might earn the redemption bonus to save 4.5 percent on premiums, chances are it's too much work and not worth the pursuit.
Nationwide Bank Visa Credit Card
So there's Nationwide insurance (you've seen the Peyton Manning commercials), and then there's Nationwide Bank. To no one's surprise, Nationwide insurance offers a credit card through Nationwide Bank…
The Nationwide Bank Visa credit card is a pretty simple offering with a unique feature. The card does offer rewards in the form of 1 percent cash back on all purchases which is below the rewards industry average. The card also offers a promotional 0% introductory APR for both purchases and balance transfers for the first 6 billing cycles from account opening which is also substandard compared to other cards in this category.
That said, the Nationwide Bank Visa credit card offers people a reprieve from interest on auto repair purchases that I've never seen before. The card offers a 0% promotional APR for 12 billing cycles on automotive repair purchases from the date of the repair purchase. If you're facing a few big repairs on your car, this card may help you spread out the financial damage.
USAA Bank Credit Cards
USAA started as an insurance company but has become well known for their bank over the years, too. They offer a handful of credit cards including cash back, rewards, low interest rate and secured credit cards. Here are some highlights from their better cards.
The Preferred Cash Rewards Visa Signature Card offers a flat 1.5 percent cash back on every purchase with no limit or restrictions on how much you can earn. It has no annual fee and does not charge foreign transaction fees. If you want to simplify your life and keep your banking and credit cards at the same institution, this card could be a decent cash back card even though other banks offer better cash back rates.
The Cashback Rewards Plus American Express Card offers great cash back for military members. It offers 5 percent cash back on your first $3,000 in gas and military base purchases annually. The $3,000 combines both categories and is not separate. It also offers 2 percent cash back on your first $3,000 of supermarket purchases each year and 1 percent cash back on all other purchases. There is no annual fee or foreign transaction fees on this card either. Again, there are higher earning cards available, but this isn't a bad choice if you want to simplify your banking.
USAA's rewards cards aren't anything to write home about, but USAA does offer a decent low interest rate credit card. The USAA Rate Advantage Visa Platinum Card offers variable purchase APRs that range from 7.9% to 24.90% depending on your credit. But if you're reading this site, hopefully you aren't paying interest on your credit cards, anyway.
Insurance Companies Just Don't Get Rewards Credit Cards
While insurance companies do offer credit cards through their banks, it's clear they haven't figured out to attract true credit card rewards aficionados. The best option so far is the State Farm card, so you might take a closer look if you're a State Farm customer. Unless you're just dying to have one of the branded cards above, opt for a more solid offering, like the Discover It Miles for good earnings potential in the first year of card ownership, or a card with a nice signup bonus.
Richmond Savers has partnered with CardRatings for our coverage of credit card products. Richmond Savers and CardRatings may receive a commission from card issuers.