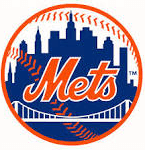 My wife Laura and I are huge New York Mets baseball fans and it has always been a dream of ours to see them play in spring training games down in Port St. Lucie, Florida!  I'm happy to say that March 2016 is the year we finally make it happen and the grand total for the flights and hotel rooms we booked came out to just $22.40.
This was always a tough trip to justify paying full price for, as it would have likely cost us over $1,000 for even a quick weekend getaway, so we just never booked it and put it on the 'some day' wishlist.
As you can imagine after their amazin' run to the 2015 World Series, Mets fever is in full effect in the Barrett household (!!) and we made it a priority this year to see if we could use points and miles to make the trip a reality.
While it's easy to sometimes focus on the big international trips or 'once in a lifetime' destinations when it comes to travel rewards, our Florida getaway is a perfect example of how these points and miles can save you big money in nearly every situation.  Here's how we did it for $22.40:
Planning the Trip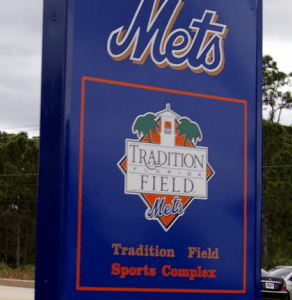 We took a look at the Mets Spring Training schedule for early March and saw they had an away game in Kissimmee, FL on March 5th and a home game in Port St. Lucie on March 6th.  The Kissimmee stadium is just a short 12 mile drive from Orlando International Airport, which, as we know from our nearly free trip to Walt Disney World, there are direct flights to Orlando on Southwest Airlines from our home in Richmond, VA.
Jackpot!  Southwest miles are the easiest of all miles to use, so we were happy to see that flight was still an option.
We'll rent a car in Orlando and go see the game on the 5th and then drive about 2 hours over to Port St. Lucie that evening for a 2-night stay and another baseball game on the 6th at Tradition Field, the Mets stadium.
Two Round-trip Flights to Orlando for $22.40
There is a nonstop flight from Richmond to Orlando on Southwest and we were able to get the outbound flights for 12,038 miles each and the return flights for only 5,527 miles per ticket.
Laura already had about 29,000 Southwest miles in her account from a prior credit card bonus, so we only had to transfer 6,000 points from Chase Ultimate Rewards to Southwest to have the necessary miles to book the two round-trip tickets.  It took about 1 minute to log into my Chase account and transfer the points to Laura's Southwest account and we had it all booked.
The total price for this booking was $22.40 in taxes & fees:
Two Nights in Port St. Lucie using Hilton Points
After striking out with our two preferred hotel chain options (Hyatt and Starwood), the hotel search led us to the Hampton Inn & Suites Port St. Lucie West hotel, which is only 1.3 miles from the Mets baseball stadium.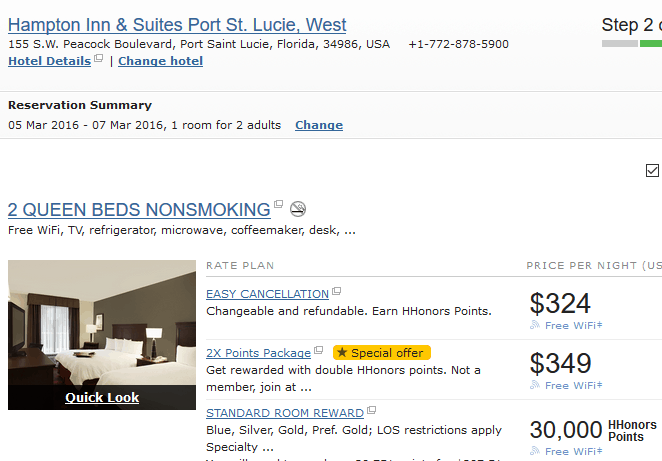 This would have set us back $648 for the two night stay, or 60,000 Hilton HHonors points.  Since we recently opened a Hilton credit card and had over 85,000 HHonors points, it seemed like a reasonable value to spend 60,000 of them for nearly $650 off the two-night stay.
While I normally try to get a 2 cent per point value out of most of my points & miles, I never expected to get that much value out of the Hilton points, so this was a very fair redemption to be so close to the stadium in what looks to be a very nice hotel.
There should be no taxes or resort fees at this hotel for our award nights, so our anticipated charge is a true $0 for this two-night stay in Port St. Lucie.
Miles & Points Make Travel Possible
While this is a trip we thought about for years, we simply would have never paid over $1,000 for a two night getaway.  Luckily miles and points yet again made our travel goals and dreams a reality!
We can't wait to leave the cold of early March in Richmond for some nice sunny Florida weather and early season baseball.
I hope your takeaway from this story is that travel rewards points can make any travel plans a reality, no matter how big or small, and for far less money than you ever imagined.
If you haven't yet taken the first steps to make this work for you and your family, we hope you'll sign up for our 100% free Travel Miles 101 course where we walk you through step-by-step how to get started both earning and redeeming credit card rewards points.  We're trying to build the most positive and helpful travel rewards community on the internet and we hope you'll join us!
Richmond Savers has partnered with CardRatings for our coverage of credit card products. Richmond Savers and CardRatings may receive a commission from card issuers.