Racking up miles and points from credit card bonuses, flights and hotel stays is one of the greatest feelings in the world.  I mean who doesn't like to travel around the world for (nearly) free?  But on the opposite end of the spectrum, no frequent traveler ever wants to see their miles and points expire due to inactivity.  I've had it happen to me and I can assure you, it's not a good feeling.
Luckily, there are a few easy ways to prevent this from happening and it is important to remember that any account activity whatsoever 'resets the clock' on your point expiration schedule.
1.  Book Travel With Your Loyalty Program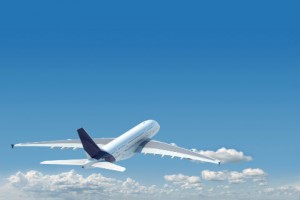 If you're a frequent traveler, you probably won't run into the expiration problem too often since each time you fly with an airline carrier or stay at a hotel, you'll get miles or points added to your account.  This is probably the most basic way to prevent your miles and points from expiring but it's also one of the easiest and best since the whole point of racking up miles is to actually use them!
Bonus: Some hotels and airlines have reciprocating earning programs.  So if you stay with a certain hotel, you can also get miles added to an airline of your choice.  Hilton is an example of a hotel chain that allows you to earn airline miles with carriers like American Airlines, British Airways, and more.
2.  Transferring Your Points
I always like recommending Chase Ultimate Rewards points because they are among the most flexible in the industry.  They never expire as long as you have an Ultimate Rewards earning card open and you can also transfer the points to some of the top loyalty programs including United, Southwest and Hyatt.
One of the added benefits of a UR transfer is that this action will also reset your expiration clock.  So even if you are no longer earning miles with your United frequent flyer account for example, you could transfer in 1,000 UR points and that would reset your expiration date on all your existing United miles until you're ready to use them.
Tip: Amex Membership Rewards and Citi ThankYou points are two other examples of transferable points networks that this would work with.
3.  Spend On A Credit Card
If you have a co-branded airline or hotel credit card, the great thing about spending on this co-branded credit card is that all it takes is a single $1 purchase in order to reset your expiration clock on your points.
At the close of every statement your points get sent from the credit card to your rewards account and that activity — even 1 point worth — is enough to reset the expiration clock on all your existing points in that airline/hotel.
A lot of airlines and hotel programs offer co-branded cards with big banks like Amex, Citi and Chase so in addition to earning points for all your purchases, you'll also reset the expiration date each month you have at least one purchase on the card.
4.  Buy Miles
Normally buying miles goes against the whole goal of 'traveling for (nearly) free' but there are often times when it might make sense. For example, if you need to save 50,000 miles from expiring, you can spend as little as $25-$35 to buy the minimum number of points and that would prevent your 50k points from expiring.
Bonus: A few programs will let you 'transfer' miles through Points.com for a small fee.  So if buying miles directly from the program isn't a good deal, you may be able to save some money by doing it through Points.com.
5.  Online Purchases Through A Shopping Portal
Most credit card users might not even know that shopping portals exist but they are a great tool to rack up some extra points and prevent your miles from expiring.  If you shop online a lot, it's a good idea to see if you can go through a shopping portal like Ultimate Rewards Mall since you'll be able to get extra points for the purchases you already make and reset your expiration clock by transferring the points to a partner airline/hotel.
You don't have to make a huge purchase either.  Buying a 99 cent song on iTunes through the Southwest Rapid Rewards Shopping Portal would do the trick and give you an extra 24 months before your points expire.
Here are the expiration policies for some of the top airline and hotel programs in the US:
| Program | Expiration Policy | Airline/Hotel |
| --- | --- | --- |
| Alaska Airlines | 24 months | Airline |
| American Airlines | 18 months | Airline |
| British Airways | 36 months | Airline |
| Delta | No Expiration | Airline |
| Jet Blue | 12 months | Airline |
| Southwest | 24 months | Airline |
| United Airlines | 18 months | Airline |
| US Airways | 18 months | Airline |
| Virgin America | 18 months | Airline |
| Hilton | 12 months | Hotel |
| Hyatt | 12 months | Hotel |
| Marriott/Ritz-Carlton | No Expiration | Hotel |
| Starwood | No expiration with activity once per 12 months | Hotel |
About the Author:
Harry Campbell is a 28 year old aerospace engineer, blogger and freelance writer. He runs his own personal finance blog at
Your PF Pro
and has been passionate about travel since an early age. Harry loves to write about using miles and points to travel and over the past 5 years he's racked up over 2.5 million points!
Richmond Savers has partnered with CardRatings for our coverage of credit card products. Richmond Savers and CardRatings may receive a commission from card issuers.