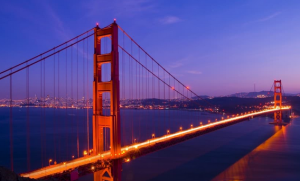 T-minus two weeks until our big family summer trip to the San Francisco Bay Area and we couldn't be more excited!  This will be our first "real" trip with the girls (real = leaving the East Coast), and since we're lucky enough to have family in the Bay Area, we figured this would be a perfect first cross-country vacation.
If you're a reader of this blog you probably know that we love using credit card rewards points to travel the world for nearly free, and this San Fran trip is another example of how life-changing it can be to get started with travel rewards.
We're taking a 10-night vacation including 8 nights in a SUITE at a Hyatt House and two staying with family, plus four nonstop round-trip flights.  The grand total points and dollars spent:
64,000 Hyatt points
118,704 Southwest miles
$44.80 out of pocket
How we Earned 182,704 Points for the San Fran Trip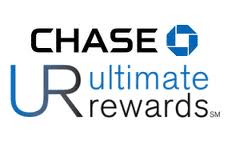 Over the past few years we've stockpiled points & miles from credit card signup bonuses so we always have a huge store of them on hand to book any vacation we want to take.
Here's how we put this trip together:
As much as I love spending these points on amazing vacations, I'll admit it was extremely tough to part with 172,000 ultra-valuable Chase Ultimate Rewards points for one trip. But it was an easy choice after considering what a wonderful time we'll have as a family exploring the Bay Area, Yosemite and Wine Country!
Eight Free Nights at the Hyatt House (in a suite!)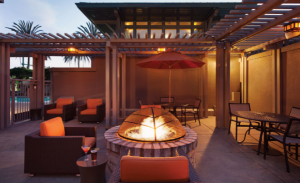 After researching our hotel options on the handy website Award Mapper, we realized the Hyatt House Emeryville / San Francisco Bay Area was quite close to Laura's sister Jenny's apartment in Oakland, and since this is a Category 2 Hyatt, it only costs 8,000 points per night (note that as of 8/1/16 this rises to a Category 3 at a cost of 12,000 points per night).
Even though we're going on a 10-night trip, we actually only need 8 hotel nights as we're staying with their family near Yosemite for two nights.  So we only needed 64,000 Hyatt points for 8 nights, which is amazing considering this hotel is usually over $300 per night ($2,400+ for the 8 night stay).
I started searching for availability at the Hyatt House Emeryville hotel website and noticed something peculiar: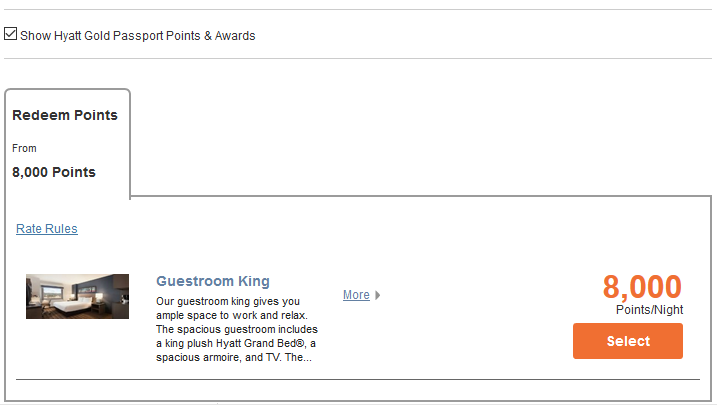 The only rooms you could book with points had a single king bed.  Not ideal for a family of four needless to say!
After looking at the room options on their site, it quickly became clear what was happening:  the "standard" rooms at this hotel were all the "Guestroom King" rooms.  Since you can only use Hyatt points for that hotel's "standard" room and we needed a room with two queen beds, it looked like we were out of luck.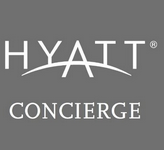 Instead of giving up, I decided to reach out to the Hyatt Concierge on Twitter, as I've had excellent luck with them in the past and have always been really impressed with their customer service.
They unfortunately couldn't help me with this situation directly, but they said it is up to the discretion of the individual hotel and that they could give me the general manager's email address.
I reached out and was contacted by the wonderful Ana Rojas, who is the Assistant General Manager of the hotel.  Ms. Rojas said they'd absolutely be willing to put us in a room with two queen beds for the same 8,000 points per night.
Since the only room type they have that fits that requirement is a one-bedroom suite, we were able to get 8-nights reserved in the One Bedroom Two Queen Suite!!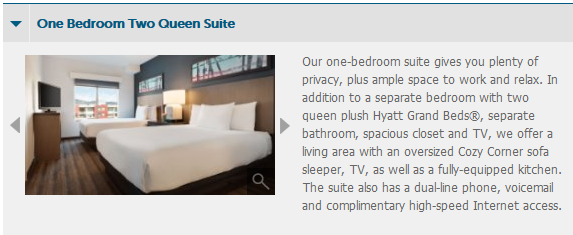 Ms. Rojas scheduled a time we could conference call with the Hyatt reservation team as she had to give a special override permission to allow for the point usage with this particular room.  The call was easy as can be and we walked away with a confirmed reservation for the two queen suite.
My advice: It never hurts to ask, and it always pays to be courteous and friendly.  Instead of complaining at the absurdity that you literally couldn't use points for a room with two beds, I just asked them to consider allowing points to be used for our family trip and they were happy to help.  I couldn't have asked for a better experience and I really appreciate Ana's professionalism and helpfulness!
Four Round-Trip Flights to Oakland on Southwest Airlines

Okay, I have to admit this wasn't my finest redemption, but we were still happy enough with it to book it and complete the trip.
Why it wasn't ideal: I would never advise anyone else to pay more than 25,000 miles round-trip for a flight in the continental United States.
We paid nearly 30,000 for each ticket.
Why?
We have young kids and the thought of connecting flights and the hassle with our gate-checked car seats and tons of carry-ons was just too much to handle.
So we found direct flights from BWI to Oakland on Southwest Airlines and snagged each leg of the trip for 14,838 points
The Wanna Get Away fares have since sold out so we're glad we got them when we did!
Each round-trip award flight in the US has a mandatory and unavoidable $11.20 tax/fee added on, so for the four of us it cost a total of $44.80 out of pocket!
Laura is a wonderful vacation planner, so she has been hard at work with her trusty Frommer's book in hand planning 10 days of family fun!  We'll definitely post a trip report when we return from our vacation, so stay tuned…
Richmond Savers has partnered with CardRatings for our coverage of credit card products. Richmond Savers and CardRatings may receive a commission from card issuers.