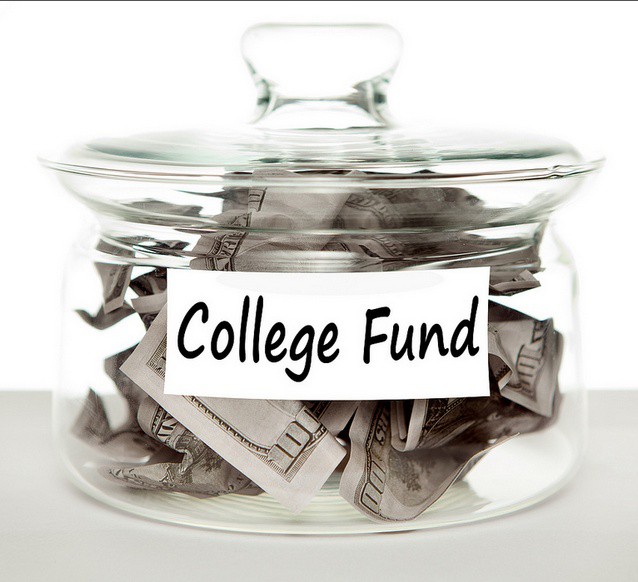 You know how one of the easiest ways to cut back on your grocery bill or on how much your spend at Target is to swap name-brand products for generics? It's such an effortless way to save money, and it just makes sense: 99% of the time, the generic or store brand is nearly identical to the more expensive brand name – or it's close enough that the average consumer wouldn't be able to tell if they couldn't see the label or packaging.
So why are the name brands more expensive? Well, you're paying for all the expensive marketing and advertising efforts to build brand loyalty that goes into each and every item in that company's product line. And once that is firmly established, the brand names can be more expensive simply because consumers will continue to pay for the name.
It's a funny little phenomenon that happens in the consumer world. What's a little more strange is that it applies to more than just what you pick up at the store.
Is a Name Brand Degree Worth It?
Consider the world of higher education. There are so many colleges and universities in the state of Virginia alone that I didn't even bother counting how many were listed on Wikipedia. Obviously, more than just one or two are accredited and recognized by the powers that be. Equally as obvious is the fact that more than just one or two are familiar to people across the nation.
So why do tuition prices vary so drastically, and why are some students willing to go tens of thousands of dollars into debt to attend the most expensive ones?
Because they've been conditioned to believe the name-brand is better when that's not unilaterally the case. At this point, they're just paying for the name.
Now, I understand that this isn't always the only reason a big college is pricier than a small college. There are many reasons schools like the University of Georgia and Georgia Tech are more expensive than other colleges in the state of Georgia.
But a lot of other factors go into determining what makes a great education, and a piece of paper that has the "name-brand" school on it isn't the exclusive deciding factor.
I was born and raised in Georgia, and I thought UGA was absolutely going to be my school. And then I realized how much it cost. And then, even as a teenager, I was like, "yikes; never mind. That's insane."
Instead, I chose to go to a cheaper university closer to home – Kennesaw State University – where my tuition was almost entirely covered by three academic scholarships I had been awarded (these were from the state of Georgia, so they would have been applicable at any university – but they wouldn't have gone nearly as far).
I went to a small college, even though I had been led to believe that I had to spend a lot of money for a good education. I'm glad I questioned what was generally accepted as true.
I had plenty of friends that went to UGA, and I had lots of other friends that attended KSU with me. Would you automatically assume the kids who went to the larger, name-brand university would be more successful in life and careers?
Some are. Some aren't. What made the bigger difference in the level of their success in life after college wasn't determined so much by where they walked across the stage at graduation to accept their degree; it was how much effort they seemed to put in to receive that degree.
I knew people who went to UGA who were unemployed two years after graduating. I knew people who went to Kennesaw State who immediately got ridiculously cool jobs in the city immediately after classes let out in May. Of course, the opposite is also true… which to me, means that paying for that fancy, name-brand college didn't do much. The outcomes varied so much that it would be impossible to say that no matter what else happened, going to a big university would mean enjoying more success later in life.
The Name of Your School Only Matters So Much
The take-away lesson here is that what university you attend doesn't have as much bearing on the years after you've graduated as the difference in cost of attendance would suggest.
If you have the means to pay for tuition at a big, brand-name university and that's your dream school – great! Go for it and don't let anything hold you back from being awesome.
But if you don't have money to pay for that big, fancy, expensive college and you're looking at tens of thousands of student loan debt to get you through, maybe it's time to reconsider. There's no reason to feel pressured into attending a university you can't actually afford – not when there are countless other options, wonderful options, available to you.
Be Sure to Consider the Financial Implications
And the hole you'll have to dig yourself out of from your student loan debt might be so deep that even the benefits of the bigger college – more networking opportunities and ability to build connections with influential people, for example – aren't enough to help pull you out. You need to carefully analyze your situation and what you want to do in school before assuming you have to go to the biggest, "best" college at which you can get yourself accepted.
Consider asking yourself the following questions:
How much is the name-brand college going to cost?
How much debt will you have if you choose the more expensive school?
What are your employment prospects after graduation?
How much can you expect to make in your field?
Will your expected salary range allow you to pay off your debts in a reasonable time frame?
Then, crunch the numbers. If the only jobs you're likely to receive after graduation pay an average starting salary of $30,000, and yet you're looking at $100,000+ worth of student loan debt, that math is just not working out for you. It's time to look at less expensive options that will keep you out of debt while providing you with an education of equal quality.
As for me and my small, "generic" education? Well, I went to a small college and… I finished school with zero debt, picked up a full-time job complete with health and retirement benefits three months after graduating (and that was with a near useless history degree in a business-and-finance driven city, mind you), I earned multiple raises at that job, and made enough money to buy a house and start saving 40% of my income.
I also gained the knowledge and honed the skills that would allow me to start my own content management and freelance writing business, which I'm close to launching full-time. It's my dream career and I couldn't have done it without the education I received. Things are fantastic in my world and I couldn't be happier.
All that from the small, inexpensive, off-brand college. Not too shabby, right?
About the Author:
Kali Hawlk is a freelance writer and content manager currently working on building her business and becoming a full-time solopreneur. She's passionate about personal finance, careers and business, and all things Gen Y. An avid runner, she enjoys getting outside as often as possible when she's not immersed in blogging and helping other small businesses build and manage their online presence. Connect with her on Twitter
@KaliHawlk
and visit her blog
Common Sense Millennial
.
Richmond Savers has partnered with CardRatings for our coverage of credit card products. Richmond Savers and CardRatings may receive a commission from card issuers.