Hi everyone, it's been a long time since I wrote a real personal article here at Richmond Savers and I want to get back to basics and let you know what's going on in our world, and update you on the future of this site and my other site Travel Miles 101.
First, an apology: I've been so incredibly busy helping people get started with their travel rewards strategy through our free 15-day course over at Travel Miles 101 (TM 101) that I have really neglected writing new articles here at Richmond Savers.
That all changes today!
It has honestly been hard to find a voice for Richmond Savers as it had long been a 'travel rewards' site, but that has now been overtaken by TM 101, and it caused some indecision on my part on what to publish here, but I think I finally have some clarity:
Richmond Savers: will focus on our life and family and ways we're saving money generally and with travel rewards points, how we're reducing stress in our lives and really trying to live richer, more fulfilling lives as we raise our daughters and how our strategies can help your family. There will continue to be a big focus on using rewards points to take a nearly free trip to Walt Disney World as well as our own personal use of credit card rewards points to save on travel.
Travel Miles 101: will continue to be the main hub for travel rewards information, news and discussion. The site has the potential and trajectory to become the top community on the internet for those getting started with rewards points and we are incredibly proud of how it has grown.
Big News in Our World
A little bit late publishing this perhaps, but…..in early 2015 I left my job as a CPA to work full-time on the websites!!
So as crazy as it STILL sounds to me, I am a full-time entrepreneur now.
It has been quite a journey fille

d with ups and downs (with many more still to come most certainly…), new friendships and connections with fellow bloggers and readers alike and above all countless new things I've learned about business and what it takes to run a website.
I've spent thousands of hours learning, testing and experimenting and looking back on me sitting in an office doing tax returns a few years ago, it is hard to believe how far this journey has taken me (…and how much I still have to learn!).
These past 18 months have been some of the most exciting and rewarding of my life, but not without a lot of stress and worry thrown in there as well.
While I have never regretted or second-guessed my decision to leave a nice safe corporate job, there have been some very trying times with the sites that have been hard to get through psychologically.  Put simply, owning your own business is extraordinarily stressful, but the upside (most especially with a better lifestyle) is worth all the heartache.
Everything is back on track now and Travel Miles 101 in particular has been growing like crazy.  We were featured on the Mad Fientist podcast in March talking about financial independence and travel rewards and over 1,000 of his listeners signed up for our free course!  That definitely changed the trajectory of the site and it has continued to grow at a significant pace since then.
The Keys to the Magic Kingdom Challenge: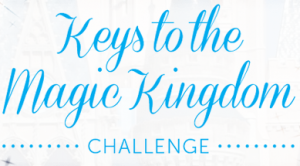 The big focus at Richmond Savers unquestionably has been the new 'Disney Challenge' group we formed a few months ago called the Keys to the Magic Kingdom Challenge.
We're personally helping 500 families from across the country use travel rewards points to each save $4,000+ on their family trips to Walt Disney World.
This totals over $2,000,000 in savings across the entire group!
We're looking to help people who are financially savvy and will follow through on the plan, and we'd love for your family to be included.  There are still spots available in the Challenge group, so learn more here and apply for your spot today.
The Barrett Family Summer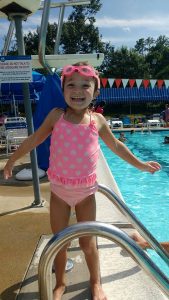 The summer is the best time of year for the Barrett family and this newfound freedom from the office has been especially sweet this summer.
We all love to swim at our community pool and the family time we've spent together there is just priceless; my girls are now both on the swim team (our four year old swims in her first meet tonight!!) and it is just a great family activity and a fun social event for everyone.
We have a trip planned in late July to attend a family reunion for Laura's family in Charleston, SC and then in mid-August we're taking a 10-night trip to the San Francisco Bay Area using points and miles!
I'm going to publish an article detailing this trip soon, but the sneak peek is that the entire trip including four round-trip direct flights from the East Coast to Oakland plus 8 hotel nights in a beautiful suite in the nearby Hyatt House Emeryville is going to cost us a grand total of $44.80!
Love those points!  Stay tuned for more details on the trip and many more new articles here at Richmond Savers.
Happy Travels and enjoy your summer,
Brad
Richmond Savers has partnered with CardRatings for our coverage of credit card products. Richmond Savers and CardRatings may receive a commission from card issuers.