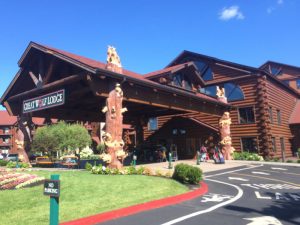 The Great Wolf Lodge is such a smart concept. An indoor waterpark with its own restaurants, interactive games, themed log cabin/cave rooms, and a free pair of wolf ears… What kid isn't going to love that?! The only problem is that, if you aren't careful, a trip to GWL can become expensive quickly and you'll be howling in the wrong kind of way.
Luckily, all it takes is a little creativity and you can save a TON. I've searched high and low for the best ideas, tricks, and creative workarounds to make this trip affordable without sacrificing the fun. The best tip by far is that you can book your room and waterpark access for free! We'll talk more about that below, and you'll also want to use some other tips to save. Here they are:
Lodging
The rooms are the most expensive part. Here are some tips to help:
Book with points
This is by far my favorite tip and the one that will save you the most money. You can stay at the Great Wolf Lodge for FREE if you use a travel eraser credit card. The Capital One Venture Rewards Credit Card is the best option currently. You simply open the card, book your GWL trip, make sure you meet the rest of the requirements to earn the bonus miles. Then you'll use those bonus miles to erase or reimburse yourself for what you paid GWL.
It's that simple, and it's an awesome way to stay at GWL–including waterpark access–for free. Basically anything charged to your room will count as a travel expense that you can erase. We know this works, because it's the same method we recommend in our plan to go to Disney World for free.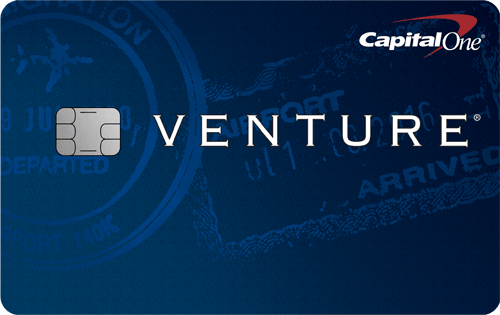 Here's the lowdown:
The current offer is 75,000 bonus miles when you spend $4,000 on purchases in the first 3 months after you open the account. There is a $95 annual fee. The bonus is worth $750 of free, flexible travel.
Once you have the miles, you can erase a travel expense from the last 90 days
This card is so easy. Once you meet the bonus, you essentially just reimburse yourself for travel expenses. So nobody knows or cares that you have "miles" — you just simply pay for your GWL charges with that card and after the fact you log into your online account to redeem your miles for a travel statement credit which reduces your credit card bill.
Note: If you're still on the fence about which indoor waterpark resort you are going to (Kalahari, Camelback – Aquatopia, or Great Wolf Lodge), this will work at any of them.
Sign up for deals
You should sign up for deal alerts on the Great Wolf Lodge website. They frequently send out deals, and it could be smart to take advantage of one of their offers.
Book in advance and off-season
Even though most of the fun is indoors, I imagine that peak season for the lodge is in summer. Also, holidays and school breaks are likely popular times. If you can book when the lodge is less busy, you'll obviously find better deals. If you can book off-season and well in advance, you might be able to score a really good deal (the GWL website claims you can save up to 50% for some advance bookings).
Check third-party sites
You should check sites like Priceline and Expedia for room prices, too, and compare prices. Groupon also frequently has deals for GWL, but if you are paying with points, remember that Groupon purchases likely won't qualify.
Ensure that park access is included
If you ever stumble across a room price that seems too good to be true, look for fine print regarding waterpark access. A customer service rep told me that on occasion they will offer deals where the pricing is split and doesn't include the park. This seems like a misleading marketing ploy, but I've actually never seen such a deal posted anywhere. It's just something to be aware of when you're looking.
Choose the right room size and type
You'll likely find the best prices on "standard" rooms. While they aren't technically in the "themed" category, you'll still feel like you're staying in a rustic log cabin, and the prices are cheaper (typically around $50 per night cheaper than the "themed" rooms). They have standard rooms with a max occupancy of six.
However, larger groups may want to opt for the larger themed rooms. There's at least one room type that can hold a maximum of seven, but in general the themed rooms seem to offer a little more demarcation between sleeping areas (in the form of wolf dens, log cabins, and tents) and may just be more comfortable in general.
The main way you'll save money here is by getting the fewest rooms possible for your party. If you can squeeze everyone in one room, great! If you can do so comfortably in a "standard" room, all the better.
Use Promo Codes
Like with just about any purchase these days, a promo code can help you save even more. However, it's unlikely that you'll find a publicly available code. This advice is applicable if you're going with a big group, or if your organization (the PTA at your child's school for example) has been given a unique code to distribute.
It has been reported that if you're in the military, the code HEROES will save $40+.
Arrive Early and Stay Late
This isn't really a "money saving" tip, but it's definitely a "value maximizing" tip. One of the cool features of GWL is that you get "two days play with one night's stay." This means that once you check in, you get immediate access to the waterpark. AND, on the day you check out, you get continued access to the park until it closes that day. So you can load up the car and then hit the park for a few more hours.
Look for Deals if You've Been Before
Great Wolf Lodge appreciates loyalty, and will frequently send out deals to folks who rebook and plan a new stay. You might be able to take advantage of this if you've been to the lodge before and the details of the deal meet your needs.
Food
Like with any trip away from home, food can be a big expense. But like with any big expense, there's a way to save 🙂 Here are some of my favorites:
Bring your own food
Duh, right? This seems obvious, yet not many people do it. Bringing your own food, especially if you have a larger family, could save you hundreds of dollars over a weekend. It doesn't mean that you can't eat well and enjoy yourself, either.
Here's just a glimpse of the prices you'll be up against on site. This is the dinner menu from the Loose Moose Bar and Grill at the Williamsburg, VA location:
Consider bringing a large, stocked cooler with everyone's favorite drinks. You'll also pretty easily be able to pack breakfast foods (like bars and other packaged products). Cereal works too, if you bring milk to store in the fridge in your room.
Lunch might be a little tougher, but you could pretty easily bring everything you'd need for making sandwiches, again relying on the cooler or in-room refrigerator when needed.
Bring a Crockpot for Dinner
It might seem like dinner is less hack-able, but there is one clever idea that I've seen from multiple GWL enthusiasts: bring a crock pot. If you aren't traveling a long ways, you can bring a crock pot that's all set up and ready to go, for a quick and cheap dinner in your room.
Go offsite
Most Great Wolf Lodge locations are relatively close to other shopping venues. You can go to the local grocery store to restock, or you might go out to dinner somewhere with a cheaper menu.
Get Delivery
Similar to the point above, you could order delivery, like pizza or Asian food. For some families, this might be a "splurge" that you don't do very often at home, but you'll still be saving big vs. the lodge food prices.
Consider Signing up for Text Alerts
You might ask a staff member about signing up for text alerts during your stay. GWL will send out exclusive deals via text message, which might be worth using. You wouldn't want to spend more money just because you got a deal, but if it was for something you were already planning to do or purchase, it might be worth it.
Food deals are common, but so are deals for entertainment and other on-site activities.
Entertainment and other Conveniences
Entertainment is the name of the game at GWL, after all it's about having fun as a family. But don't get too tempted by all of the add-on activities, which will cost you a pretty penny. Here are some tips to have fun without getting too carried away.
Take Advantage of the Free Wolf Ears
You'll want to be sure to get free wolf ears for the kids in your party when you arrive and check in. Depending on your child's age, this freebie might be enough to keep them entertained for quite some time.
Buy Other Wolf Toys in Advance
At the lodge, they really play up the wolf theme. Go figure. And it's most observable in the gift shop, where your kids are bound to end up at some point. Rather than paying for an overpriced stuffed animal or trinket, why not come prepared? You could buy a cheap stuffed animal like this one on Amazon, and give it to your kids while on vacation.
Have a Firm Plan and Budget for Spending on Games
Before you head to Great Wolf Lodge, you might call ahead or check the website to get the latest pricing details for all the extra activities. Then, sit down as a family and make some very clear rules for how much money you're willing to spend on these activities. If everyone is on the same page in advance, it will make the trip unfold much more smoothly. You can refer back to this conversation when your kids ask you for stuff you didn't plan to buy, and you won't feel as much like you're being put on the spot.
If you play MagiQuest, bring a wand
After the waterpark, GWL is also famous for its interactive MagiQuest game. Again, they know what they're doing. This game lets kids roam the halls, embarking on quests while wielding the powers of a magical wand. That magical wand costs a pretty penny, though (between $16.99 and $21.99 at last check), and you'll still pay separately for the games.
You can save a good chunk of money if you bring a wand with you. So don't hesitate to ask friends and family who have been to GWL before. If you purchase a wand to play, consider holding on to your wand for next time.
Bring your own entertainment
There is a LOT to do at Great Wolf Lodge, but even on vacation nothing beats time together as a family. One way to ensure you have extra family time, and save money, is to bring some entertainment with you. Pack movies and a dvd player, board games, cards, or whatever it is your family likes to do. This will be a fun way to unwind in the evening without costing a dime.
Take Advantage of Free Activities
There are some awesome free activities that you won't want to miss during your stay. The activities may vary slightly between locations, but should be pretty similar. One is the Cub Club, where kids can make crafts, play in playhouses, play bingo, and interact with characters (activities may vary by location). Some locations have a separate area for toddlers, called the Cubs' Corner.
Another is Nightly Story Time. It's exactly what it sounds like, and is a good way for the little ones to unwind each night.
There are also morning activities like kid's yoga (called Yoga Tails), The Great Clock Tower Show, and Wolf Walk.
Avoid Locker Rentals
Changing gears a bit here, but one convenience in the park is lockers. You should expect to pay somewhere around $10 per day for the locker, but it's virtually unnecessary. You're better off just packing a big bag (like you would take to the beach) full of towels, clothes, etc. Most people are going to just leave their (non-valuable) stuff at a table and keep an eye on it while they play. That's totally reasonable and will save you some extra cash.
Bottom Line
At the end of the day, your trip to Great Wolf Lodge will be fun but it doesn't have to be expensive. Be sure to check out our guide to going for free with credit card rewards, and let us know if you think of any other money-saving tips!
Richmond Savers has partnered with CardRatings for our coverage of credit card products. Richmond Savers and CardRatings may receive a commission from card issuers.