Cash back vs. travel rewards: Which is better? Can you have both?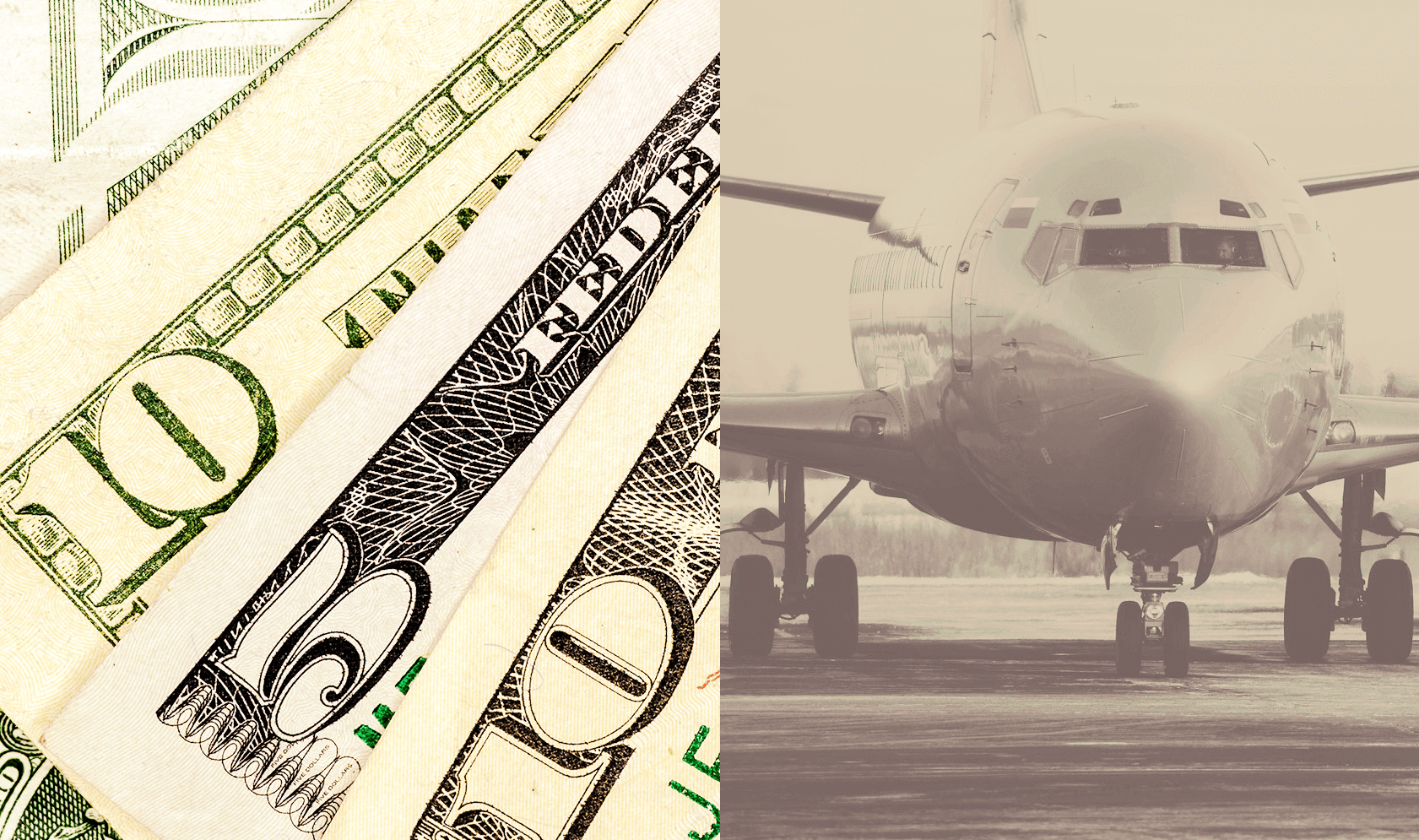 As I've learned more about credit card rewards over the past few years, one thing has surprised me above all else: how uninterested many folks are in cash-back rewards. I understand the basic theory for this. People who travel frequently get more "value" by redeeming for travel. If they didn't use points for travel, they would end up paying more for that same travel when using cash.
But today I want to make the case that taking cash back rewards is a good strategy for many, many people. And not only that, but I'll cover how–with careful planning–you can earn significant cash back and quite a bit of free travel.
When to Prioritize Cash Back
A few simple scenarios come to mind when there's a strong case to seek out cash-back rewards instead of travel.
You Don't Travel Much
This sounds obvious, right? Yet a lot of content online about credit cards pretends that this audience doesn't exist. In fact, I imagine there are tons of financially savvy folks who just don't travel all that much. I fall in this camp, and I'm one of those free-spirited "millennials" that you'd expect to jet hop every weekend! Instead, I take lots of road trips within a few hours to see family and then take just a couple bigger trips each year. A scenario like mine changes the equation significantly, because I can bring in a TON of cash back and still get free flights and hotels pretty easily.
You're in Debt
OK, so we are very careful to recommend any sort of credit card usage to people in debt. But if you've changed behavior significantly since taking on the debt (you budget regularly, pay balances in full, etc.), or if the debt is something like lingering student loans then cash-back rewards can be a debt repayment accelerator. Imagine if you used smart strategies to earn an extra $5,000 in a year via cash-back rewards, and you didn't do any extra spending other than what you would have spent anyway. Isn't that amazing? That's $5,000 off your debt burden, which will help you achieve financial freedom much more quickly.
Here's a quick example. I used this handy calculator from Calc XML to see how quickly you could pay off student loan debt of $25,000 at 6.8 percent interest if you make a lump sum payment of $5,000. Granted, I assumed the lump sum came right at the beginning of repayment, but you get the idea for how this might work. In my example, the payoff time was cut from 10.2 years to 7.5. And if you also invested the money you saved by having a shorter payoff, your total savings would equal $9,524. Pretty cool!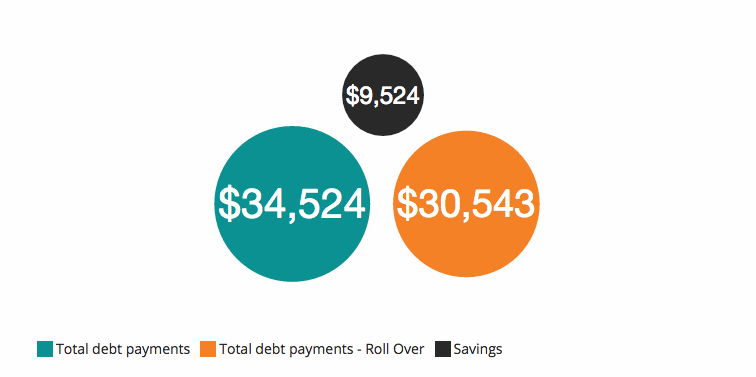 You Need Capital
Let's say you're starting a business, either as a side hustle or a new full-time gig. In that case, using cash-back rewards to purchase capital can be a smart move. One way of looking at it is that you'd be spending "free money" on resources that will later earn you real money. And you'll probably get a tax deduction. Not a bad tradeoff.
You Want to Invest
I think this is a big one. When you're pursuing financial independence, you're supposed to look at money via the lens of its growth potential, right? That means that if you earned $1,000 cash back today, you should really consider it to be worth about $7,612 since that's its estimated value over 30 years invested. Obviously this will add up very quickly as you earn beyond $1,000 in initial cash back.
The important counterpoint here is that traveling with points sometimes makes it easy to forget that you are spending a cash equivalent. What I mean is that many times people could take a trip with points and save the leftover points for cash back. But instead, they might book the trip in first class, using up all of their points. For many people, that probably doesn't feel like "spending money," but you are essentially losing cash and investment potential.
I'm not saying never book a first class ticket, but just remember the financial impact if you could have used those same points as cash!
How to Get Cash Back and Still Travel for Free
I actually don't think it's all that difficult to have it both ways here. The limiting factors that come to mind right away are things like where you want to travel, how big of a group you take, how long you plan to stay, etc. Obviously, if you are planning some ambitious and intense travel itineraries then you're going to use a high percentage of your rewards as travel redemptions. On the other hand, if your travel plans are simpler, you'll be able to stretch points a long way.
Basic Strategy
A fairly simple way of looking at the strategy here is this: if a card offers cash back for its bonus, or a generous cash-back category bonus, then leverage it and take the redemption as cash. For your travel needs, take advantage of airline and hotel credit cards first. If you're willing to be flexible and don't require all the frills then you'll be able to take multiple round-trip flights and earn weeks of free nights with just a select few airline and hotel cards. Just as an example, our favorite hotel credit card when used with a spouse has a current bonus worth 20 nights in a hotel that we covered in our guide to Italy. That's a TON from one card.
Proof of Concept
Let's pretend for a moment that I'm entirely new to the credit card game and ready to plan my first year. Over the course of one year I might apply for four Chase cards: the Chase Freedom®, Chase Sapphire Preferred® Card, Southwest Rapid Rewards® Plus Credit Card, and Marriott Rewards® Premier Credit Card–along with the Starwood Preferred Guest® Credit Card from American Express (see our review here).
Under this plan, I could potentially earn $650 in cash back between the Freedom and Sapphire Preferred, and still have between 2 and 12 free nights at Marriott hotels, depending on the type of redemption I pursue, and quite a few Starwood nights as well. And who knows how many Southwest flights I might have at the current bonus of 50,000 points. At the time of writing this article, for example, I found flights from Washington D.C. to Chicago for less than 4,000 points. At that rate, you could take three round-trip flights with two people before using 50,000 points.
If you and a spouse both did this, you'd have an impressive points total and cash back earnings!
Other Strategies
Another idea for getting travel and cash is to use cards with flexible redemption options. It's also a good idea to have a high-earning card for everyday spending. One of the best options that is flexible and good for everyday purchases is The Discover it® Miles – Unlimited 1.5x Rewards Card, which will earn you 3 percent cash back or miles (after a Discover match) on any purchase during the first year. See our review here.
Lots of Ways to Move Forward
Like all things related to credit card strategies, how you move forward is up to you. There are TONS of possibilities here for how you can both travel for free and earn some cash, depending on your personal goals. I hope we've at least proved that it's possible, and I encourage you to think a little more seriously about adding cash-back rewards to your credit card planning.
Richmond Savers has partnered with CardRatings for our coverage of credit card products. Richmond Savers and CardRatings may receive a commission from card issuers.