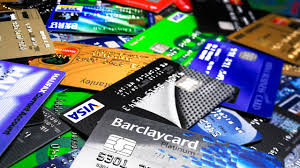 For beginners, researching the different rewards credit card rewards can seem overwhelming at first. After all, each bank and card issuer typically has its own rewards program and all these programs offer travel benefits, but often in dramatically different ways.
The point of this post is to shed some light on the three main types of travel rewards credit cards, and how they can benefit you. After all, it can be difficult to choose the right rewards program for your needs without understanding what types of programs even exist.
1) Fixed Value Travel Rewards Cards
The first category of travel rewards credit cards is what we call "fixed value" cards.  These cards offer a fixed-value point system (usually 1 cent per point in value, so 40,000 points = $400) so you know exactly what your points are worth from the outset.  These are the simplest of all travel rewards cards to understand because you simply use the card to actually pay for your travel expense and after the fact you log in and redeem your points to effectively 'erase' that charge.  It's that simple.
These cards are incredibly useful additions to a travel rewards strategy for a few main reasons:
The cards can be used for a range of travel expenses including:  hotels, airlines, rental cars, trains, tour agencies and tour operators (even free Disney World tickets), etc.
They are the easiest of all the "miles" to use since you are just using this credit card to pay for your regular travel expense.  So you don't have to deal with award availability or any limitations — just book the travel and pay for it with this card.
You do not have to actually have the points in your account when you make the purchase.  If you have a last-minute travel expense and you don't have other points or miles, you could quickly open one of these cards, pay for the expense with that card and then proceed to hit the minimum spending requirement and go back and apply the points retroactively against that expense to "erase" it.
The two main examples of these fixed-value credit cards are:
Barclaycard Arrival Plus™ World Elite MasterCard®
Capital One Venture Rewards Credit Card
Here are some common features of these fixed-value cards:
The points you earn reside within the card's rewards program. For example, you cannot transfer miles earned to an airline or hotel loyalty program; they must be redeemed through the card's loyalty program itself.  If you close your credit card and still have any of these points remaining, you would lose them.  You must redeem them before closing an account.
Points can be redeemed for travel expenses, but you do this after-the-fact by logging into your account and offsetting the expense with the points in your account.
Although the points you earn with these cards are often referred to as "miles," they actually have nothing to do with airline miles at all since they really are these fixed-value points that turn into a statement credit on your credit card bill.
2)  Co-Branded Airline and Hotel Rewards Cards
Co-branded rewards cards offer points or miles that are related to one specific airline or hotel program.
A few of the many possible examples:
United MileagePlus® Explorer Card
Starwood Preferred Guest® Credit Card from American Express
British Airways Visa Signature® Card
The points you earn from your credit card are automatically sent at the end of each credit card statement to your airline or hotel rewards account and they are then true miles/points in that account.  They are then no longer related to your credit card at all, so if you closed your credit card and still had some of those miles remaining, you would not lose them.
They would become subject to the expiration policies of the respective airline/hotel, so you do need to be aware of that fact, but it is pretty easy to keep your points from expiring.
These are true frequent flyer miles/hotel points and they are subject to the award charts and award availability limitations of the respective airline(s)/hotel(s).
There is potentially much more value from these points as compared with the fixed-value credit cards, as you can find certain 'sweet spots' like using British Airways miles on short flights within the United States.  When we fly from Richmond to New York City on American Airlines using these British Airways miles we're able to book this ~$450 flight for only 9,000 miles (5 cents per point).
The upside of frequent flyer miles is that you can find award redemptions that allow you to travel the world just using these points (like how my brother is using 80,000 United miles to take a dream trip to Europe and Asia), but the downside is clearly the "Saver level" award availability and that you're locking yourself into just this one airline.
One of the great frustrations of using these miles is that it can be difficult to redeem them if you aren't flexible in general, especially with dates.  The most important lesson I try to pass along to my travel coaching members is that flexibility is the key to succeeding with this concept.  It is easy to earn all these points through credit card signups, but if you can't be flexible redeeming them, you will get quite frustrated.
If you are flexible, you can save many thousands of dollars and can see the world for a small amount of money, so it is really crucial.
3) Transferable Points Credit Cards
Cards with transferable point programs are often considered the most valuable of all the travel rewards credit cards, and they are the ones that I recommend most of my travel rewards coaching members start out with.
The reason why is the flexibility I spoke about in #2:  These points have built-in flexibility because they can transfer to many different airline and hotel partners.
The two major transferable programs are:
Chase Ultimate Rewards (from Chase Sapphire Preferred Card, Chase Sapphire Reserve and Chase Ink Business Preferred Credit Card primarily)
American Express Membership Rewards (Gold and Platinum cards primarily)
(It is important to note that Starwood Preferred Guest Starpoints are also transferable to a number of different airlines.)
The Chase and Amex transferable points reside in your credit card account and you transfer them to your airline or hotel reward account only when you are ready to book an award flight.  This gives you built-in flexibility as, for instance, Chase has 10 different airline and hotel partners and in nearly every case the points transfer instantly.
Let's say you had Chase Ultimate Rewards points and you wanted to fly in the United States:  You could potentially transfer them to United or Southwest for their award flights or to British Airways for flights on American Airlines, US Airways and Alaska Airlines.  So just by having Chase UR points, you have the flexibility of flying nearly every major US airline.
Chase UR points also give you the option of redeeming them for cash back (at 1 cent per point) or for travel redemptions through their Ultimate Rewards portal (at 1.25 cents per point); while these aren't the greatest redemption options, they give you more flexibility.
As you can see, it is hard to go wrong with transferable points such as Chase UR, Amex Membership Rewards and Starwood Starpoints.
Just keep in mind that these point reside in your credit card account, so if you close your card and still have points remaining, you will lose them.  The simple way to avoid that is to just transfer them out before you close your credit card account, or if you have another card in that transferable points program, you can combine them together under the card you are leaving open.
Which Type of Rewards Credit Card Is Right For You?
If you're new to this concept, this all can seem rather complex and it is easy to get bogged down in the details; the most important thing to remember is how lucrative these programs can be if you actually get started.
If you want a general rule of thumb, the easiest cards to use are the fixed-value cards as they don't require you to change anything about your current travel habits.
If you're looking to put together a more cohesive travel rewards strategy for a future trip, I would generally suggest starting with the Chase Ultimate Rewards points (Chase Sapphire Preferred Card is usually the first card we recommend) and then focus on particular airline cards that will help based on your home airport and intended destination.
It's also tough to go wrong with the Starwood Starpoints since they can be used for Starwood hotels and many airline transfers as well, so for many people the Starwood Preferred Guest® Credit Card from American Express is a smart first choice.
When you start putting a few of these credit card signup bonuses together, it really is possible to travel the world for nearly free but, as always, the first step is getting started.  I'd love to help, so please sign up for my travel rewards coaching service and we'll get you started with a personalized plan.
Richmond Savers has partnered with CardRatings for our coverage of credit card products. Richmond Savers and CardRatings may receive a commission from card issuers.