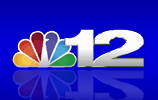 We appreciate you watching the 'More Bang for Your Buck' segment on NBC 12 featuring RichmondSavers.com and then navigating here to learn more!  We're actually featured on two distinct segments, so depending on when you're visiting, the articles featured in the stories are:
(for those of you interested in seeing a video of the segments, here's the link to the one about our $4 per month cell phone service.)
We hope you look around our site, read a number of our articles, leave a comment at the end of an article, and sign up for our newsletter.
Who We Are
This is a family run website and we really want to be a positive force in the Richmond community.  We're committed to providing top-quality content to help save you money, make your life less stressful and put you on a path towards wealth and financial independence, no matter what your income level.
As shown in the Disney article, we're personally planning to travel the world for free through targeted credit card bonuses, as it's such an easy way to save thousands of dollars while taking amazing trips you might otherwise put off for "the future."  Read our Intro to Maximizing Credit Card Rewards for more information.
Richmond Savers has partnered with CardRatings for our coverage of credit card products. Richmond Savers and CardRatings may receive a commission from card issuers.