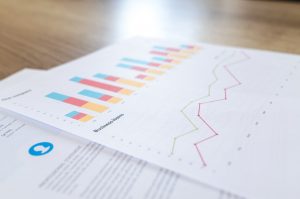 Ok, I know what you're thinking. It's already the middle of February and I haven't issued a frugal challenge!
Well here's the thing, since it's a short month I couldn't give you one of the harder challenges (you totally have to do the hard stuff for a full 30-31 days, ha!). But I do have a challenge that is both really important and doable before the end of February…
Challenge: Set a net worth goal and plan for taxes.
Net Worth (or Savings Goal)
Building your net worth is one of the greatest feelings of accomplishment. It's much more than just a number–it's a representation of financial stability, and reflects how close you are to being able to retire (comfortably). There are some complications with tracking net worth (see below, along with an alternative way to frame your goal), but it's still a great and easy-to-use metric. I know most of our readers already track their net worth carefully, but If you're like me it's more of a passive tracking. I really wanted to set a goal for that number this year, and I hope you'll join me.
If you're wondering the best way to track net worth, you'll be glad to hear that there are tons of ways to do it. Maybe you're handy with spreadsheets (here's a free template) or, dare I say, pen and paper. But by far the easiest way to account for all your assets is to just use Personal Capital. It's totally free, uses military-grade encryption, and makes net worth tracking as simple as possible. We even have a handy guide with our favorite features to help you get started if you choose to use it.
Alternative Goal
Here's the thing about net worth, though. If you have good chunk of money in the stock market, you may have noticed that we've had a rough couple of weeks recently. Markets go up and down, and that's why retirement saving and stocks investing, specifically, is a long-term game. But for purposes of setting a net worth goal, it could be disappointing. You could do all the right things (max out your 401K, HSA, etc.) and still theoretically lose net worth if the market struggles. So in addition to, or instead of, making a net worth goal you might just set a yearly savings goal. How much you can add to your savings is a static number that won't be impacted by market fluctuations, so it's much more within your control.
So a savings goal is a great alternative, and you couldn't go wrong with 50% of income. That should be challenging for most folks–but definitely doable. If you can push that closer to 75%, then all the better!
Tax Planning
Oh, and be sure to think about taxes too. At this point, you can likely make a pretty solid estimate of if you'll owe and how much you'll owe. Obviously, you'll want to account for that and make sure you have a plan to pay. You could even use this trick to earn cash back on your tax payment. And if you're getting a refund–great! Why not put it toward your new net worth/savings goal?
Ok, there's your challenge. Next month won't be so easy!
Richmond Savers has partnered with CardRatings for our coverage of credit card products. Richmond Savers and CardRatings may receive a commission from card issuers.